NEW ORLEANS, LA — This month, Lousiana presents four main events and exhibitions at various museums across the state. Let's take a look, and find out which one you'd love to visit the most.
1. Lens to the Past
The prolific work of George François Mugnier (1856 – 1938) is one of the Louisiana State Museum's most treasured photography collections.
Mugnier produced his collections primarily between 1880 and 1920. It offers a glimpse of New Orleans cityscapes, southeast Louisiana landscapes and people at home and work.
Lens to the Past features Mugnier's twentieth-century Kodak camera, backlit glass plate negatives, stereographic cards, vintage prints and forty-three modern prints created from the original glass plate negatives.
Don't miss this opportunity to see the first exhibition focused on the Mugnier Collection in more than four decades, located at the first floor of the Arsenal at the Cabildo.
2. Golden Age of Aviation
The second exhibition is located at Wedell-Williams Aviation and Cypress Sawmill Museum. It celebrates the legacy of aviation pioneers Jimmie Wedell and Harry P. Williams. They formed an air service in Patterson in 1928 that quickly rose to the top tier of air racing.
The displays there include numerous replica aircraft, such as the famous Miss Patterson #44 and the Gilmore #121, race trophies, and memorabilia. A surround-theater shows a recreation of a race at the 1932 Cleveland National Air Races with high-tech animation, sound and wind effects.
3. Grounds for Greatness: Louisiana and the nation
The third exhibition is at the Capitol Park Museum. The exhibition itself shows Louisiana's impact on the nation and the world.
Grounds for Greatness shows the evolution of Louisiana from the Louisiana Purchase in 1803 to the critical role Louisiana played in our nation's wars—including the Battle of New Orleans in the War of 1812, the Civil War and both World Wars. The viewers will come to understand the scope and importance of the historical contributions of Louisianans.
A section on Governor Huey P. Long and jazz pioneer, Louis "Satchmo" Armstrong, showcases the larger-than-life personalities and accomplishments of two of the state's most notable residents.
The displays also examine the Mississippi River with details and a specific segment on the Poverty Point World Heritage Site in northeast Louisiana. Investigates these exceptional prehistoric American Indian earthworks.
Lastly, slavery and civil rights are explored, emphasizing the 1896 landmark U.S. Supreme Court decision of Plessy v. Ferguson. This section ends with a look at the Baton Rouge bus boycott of 1953 and its role in the modern civil rights movement. Artefacts in Grounds for Greatness includes:
A 42-foot wooden shrimp trawler
A Civil War submarine
A mid-1800s cotton gin
A sugarcane harvester
4. Mystery in Motion: African American Masking and Spirituality in Mardi Gras
Started in February 13, this event mainly explains the famous carnival, Mardi Gras.
It celebrates how Black masking Indians, skeleton gangs, Baby Dolls and the traditional parade krewes Oshun and Nefertiti incorporate spiritual themes from various sources to create profound Mardi Gras masks, costumes and rituals, grounded in a shared experience.
Black masking Indians embody one of the most vibrant carnival practices in New Orleans, as African American men, women, and children adorn themselves with hand-sewn suits of feathers, beads, rhinestones and other materials. To show what Black masking Indians outside the Mardi Gras are this exhibition loans African-inspired masks from both the Musée du Quai Branly–Jacques Chirac in Paris, France, and Southern University at New Orleans.
The exhibition will also show Baby Dolls, who revive costuming and performative activities that date back more than a century.
The Mystery in Motion: African American Masking and Spirituality in Mardi Gras will be curated by both Kim Vaz-Deville and Ron Bechet. Both are professors at Xavier University who have a specialization in arts.
So, are you interested to visit Louisiana States Museum?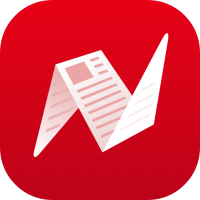 This is original content from NewsBreak's Creator Program. Join today to publish and share your own content.