LAFAYETTE, LA — ParkMobile, the top-tier provider of mobility solutions and smart parking in the U.S., today declared the launch of service in the city of Lafayette, Louisiana. This allows a contactless payment option at more than 1,200 off-street, as well as on-street parking spaces.
Currently, there are over 320,000 ParkMobile users in Louisiana‌, with availability in places such as Baton Rouge, Louisiana State University campuses, the University of Louisiana at Lafayette, New Orleans and Shreveport. The app is also usable in major cities across the Southeast, including Atlanta, Birmingham, Chattanooga, New Orleans and Tampa.
Available on both Android and iPhone devices, ParkMobile app has over 24 million users throughout North America. ParkMobile can also be used on a mobile web browser for those who are not interested in downloading an app.
To pay for parking with the mobile or web app, enter the zone number posted on signs around the parking spot, select the amount of time needed, then tap the "Start Parking" button to begin the session. On their mobile device, users can also extend the period of their parking experience.
"Our community is thrilled to bring ParkMobile to Lafayette. This is a huge step forward in how we utilize technology to make public parking a more convenient experience," says Anita Begnaud, CEO of Lafayette's Downtown Development Authority. "As COVID-19 cases decline and more people are coming downtown to work, eat, shop and worship, this contactless option is a safe and easy way for our residents and visitors to pay for parking."
"We want to welcome the City of Lafayette to our network," says Jon Ziglar, CEO of ParkMobile. "We have a large base of users in the immediate area, making it easy for people to use one app for contactless parking payments wherever they go."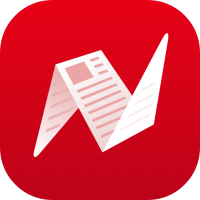 This is original content from NewsBreak's Creator Program. Join today to publish and share your own content.