A library card is all one needs to join the Bergen County Cooperative Library System (BCCLS), known as Buckles.
Every public library in Bergen County is a BCCLS partner, along with 15 libraries from Essex, Hudson, and Passaic counties. To date, there are 77 free public libraries that comprise the network.
Imagine a vault of lending materials — a treasure trove, all available, and free. Loaning periods range from one week to one month, depending on the item's demand and availability. The most popular items remain books, DVDs, and CDs.
From classic literature to current bestsellers. Classic movies to the latest Hollywood blockbusters. Music from all eras and genres. All of it, and much more, is available to borrow and enjoy.
All it takes is a library card to register. All county residents are encouraged and welcome to join. Once a resident gets their card, they could ask for an online BCCLS account.
The library will then provide a personal password and the patron is free to browse and select materials from their handheld, laptop, or desktop device. The site also has an electronic portal for eBooks, eAudiobooks, and eMagazines as well.
There are separate ques and windows including selected materials and their status. High-demand items may not be available right away, but once a member places their request, they will be put on a virtual waiting list.
Once the item becomes available, the status will refresh, from active to en-route, alerting the patron that their item is on its way. Once it arrives at their home library, they will receive a text, email, or phone call letting them know their item has arrived. It will then be placed on the library's hold shelf for 5 days.
There is no charge for shipping and handling. The only expenses incurred are late fees. On the patron's page, they could often renew on-loan materials. Checked-out items can also be returned to any participating library in the BCCLS network.
Whether it's that out-of-print or hard-to-find book, there's bound to be at least one library that has it. The same goes for special edition CDs and DVDs. Be it classic movies to obscure art-house, foreign, or documentary films.
All it takes is a search through the site's browser, and all matching materials will be displayed, along with their availability status.
The BCCLS website is very user-friendly, with links to all of the participating libraries' home pages. For more questions, feel free to visit your local library in person, or online, as well as BCCLS.org for more information.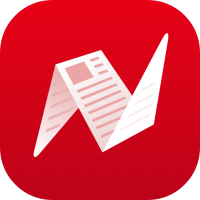 This is original content from NewsBreak's Creator Program. Join today to publish and share your own content.