Guardians, warriors, or a hybrid model?
Calls to defund, dismantle, and restructure our police departments have entered the national narrative. The issue has also been drafted by both platforms in the 2020 Election. Countless state and local governments have announced that police reform will be a priority on their future agendas.
Sparked by the George Floyd tragedy, the BLM movement, and protests, the greater public is on board for reform. During the marches, more incidents between officers and black men took place, creating a higher sense of urgency to enact changes.
We're in the midst of a real and serious crisis. A social problem that needs to be solved. Once the looting and rioting ended, the scars it caused remain.
How do we create a more humane and accountable police culture? What practices do we need to implement to achieve these objectives? How do we provide the police with the proper support and training practices? Not to mention the support of public officials when things go wrong.
Police officers suit up to protect us every shift every day. Most of these officers hold themselves to the highest standards. They remain obligated and privileged to carry out their professional oath.
The reports of physical violence against citizens by police are disturbing. It's just as disturbing watching violent mobs target officers. Since the George Floyd incident, an already strained and adversarial relationship has only worsened.
Unfortunately, the movements come across as anti-police rather than the objectives of eliminating bad behavior. Once the peaceful protests ended or were hijacked by radicals, the flames had begun and continue to fan.
In the wake of the 2020 riots, police teams have resumed their protect and serve mantra. To combat crime and keep the peace. In high crime rate areas as well as others, every police officer remains one menacing call, moment, or person away from death.
It's unfortunate many good officers get a negative rap for the few bad ones. Those lone, rogue officers who spoil years of goodwill practiced by guardians — model police.
Guardianships With Warrior-Like Skills
The main cause of police shootings are officers who felt threatened and out of options. More often than not, captured video by an eyewitness speaks a different narrative. In the heat of the moment, an officer or group of responding officers used excessive force.
In more extreme cases, including the ones causing death, hair-trigger police are to blame. A situation that quickly escalated and spun out of control. How do we eliminate traffic stops and petty crime calls from escalating to violence?
In all fairness to the police, it's easy for the rest of us to play Monday morning quarterback after the game. As often the case, more facts, and backstory begin to trickle in after the incident. By then, the posted video has gone viral.
In the midst of an investigation, the situation explodes, filling city streets with looters and rioters. Resignations, firings, and arrests within the city departments follow. In order to quell the civil unrest, officers are put on administrative leaves while the matter in question seeks a resolution.
Since the police often outnumber the suspect in these situations, why not train our police with more hand-to-hand combat? At first, it might seem extreme, but a new and improved way of training could lead to fewer tragedies at the hands of our police.
Mixed Martial Arts
MMA is both a physical and mental discipline. Chock full of moves that could disarm a suspect and stop them in their tracks. Ironically, George Floyd, the victim that began this movement, was held in a chokehold by Minneapolis policeman, Derek Chauvin.
Chokeholds and similar actions need not be banned if applied correctly. Just as a taser or pepper spray is used in substitution for a handgun. Officers could be taught effective and grounded moves. There are plenty of martial arts techniques that are designed to subdue another without causing permanent harm.
With proper MMA training, officers could become grounded in the discipline of martial arts with the confidence to apply it. Wouldn't it be beneficial for all and the future of these incidents?
The adoption of tasers, pepper spray, and rubber bullets were all made to remove the lethal force of a pistol. These measures have proven to be great strides in saving lives.
There are still dangerous calls where a suspect has shaken off tasers and not be in the range of arresting officers to mace. These are the latest calls to escalate, prompting police to use lethal force.
The backlash of these procedures involves the physical aspect of MMA. Arresting officers and departments as a whole could be accused of physical assault. This isn't about striking windpipes and waving nunchucks.
A swift kick to the kidneys will force a suspect to lose their breath — the instant an arresting officer might need to apprehend a suspect. MMA involves quick strikes from all angles and close ranges. It also includes grappling moves that could negate a suspect from retrieving an officer's pistol.
Many may find this excessive and even off-point. Fair enough, but what's the alternative? An over-matched officer in panic mode reaching for their gun? There probably will be casualties, but only as a last resort and should be minimal.
We need to enhance and expand our police. Not in numbers, but in skill. Most of these incidents occur in the point-blank range. Maybe it's time to think outside of the box.
Cyber and Weapons Training
One of the biggest fears the Main Street citizen has is the lunatic lighting up their child's school with a military-grade weapon. These communities demand a police force that is properly trained to stop such tragedies.
This includes cyber patrol as well. Many may find such proposals to be an expansion of police powers. Maybe so. Investigations into mass school shootings have uncovered social media and chat room connections.
Just as undercover teams are able to ferret out child predators online, the same model, already in place, can be tweaked. Funding to train and educate local and municipal departments. A program that recognizes civil liberty parameters while trolling the dark web for potential plots.
Pharmacology
Classroom time for officers to know the differences between over-the-counter, prescription, and illegal drug use. In most cases, the suspect is under the influence. Coupled with outstanding warrants, pending charges, and often a person-of-interest in an unsolved case.
Many officers have EMT training and experience. All officers should be educated and familiar as to not trigger a seizure in a detained suspect. Should a health crisis occur, responding officers will know how to properly handle a situation until an EMT unit arrives on the scene.
Developing a guardian climate and removing this us against them mindset that is not only rampant in police precincts but part of today's police culture. Many departments already have Narcan kits and responding officers trained in administering life-saving practices.
However, the reality of today's streets includes a wider and more expansive spectrum of drug use. In many cases, the reactions to certain compounds allow suspects to walk away from tasers and mace.
Mental Health Crises
The spike in these types of calls has risen exponentially in recent years. In all types of locales. Urban, suburban, and rural communities. State, county, and municipal levels.
As a country, we are facing a mental health crisis coupled with a drug pandemic. Along with opioids, prescription drug use and its side effects have spurred crime rates.
The police as a whole are behind the curve and in a flat-footed corner. Responding officers are forced to enter, handle, and resolve a situation that is beyond their control.
Why not create a hybrid model by instilling mental health units? Similar to traffic divisions, a roving Mobile Health Unit available on all shifts to assist responding officers.
One of the counter-points in the defunding argument is to reallocate funding and resources to social services. With this model, departments will be enhanced and better supported. An MHU could assist and provide information on the spot.
Hate Crimes
Georgia has recently passed a bill in its statehouse making it a hate crime to assault a police officer. As a society, we can't expect responding officers to feel threatened, much less blindsided by politics.
Reform has to be a united effort on all fronts. In order to achieve the results we want. The current climate is not only counter-productive but unsustainable.
Moving Forward
It's unimaginable what is going on right now on our city streets. Police officers are being targeted and assaulted. Victimized and shot. No wonder the morale in police precincts across the country is at an all-time low.
As a country, we need to come together on this issue. There are no easy answers. We have to prepare ourselves for difficult conversations and concessions. Resolution and harmony begin with respect — from all sides of the table.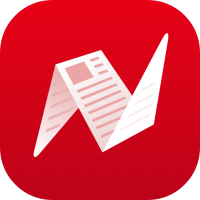 This is original content from NewsBreak's Creator Program. Join today to publish and share your own content.