A Mutating Virus and Fear of Lawsuits are Keeping Small Business Owners on Edge
With employees returning to work and consumers looking for goods and services, questions abound over employee and customer safety. We all share the anxiety of Covid-19's damage, threat, and ominous lifespan.
If an employee is infected by Covid-19 after returning to work, could they sue their employer? What if a customer contracts the coronavirus after eating out or shopping in a store? Could they take legal action against that business?
Business owners fear a rash of lawsuits that could drive them out of operation altogether. Advocates argue that the threat of legal action will ensure a safer environment for employees and consumers.
How could anyone prove a business negligent if that same customer also visited a mall, traveled in large groups, and perhaps rode mass transit?
What about the employee who commutes to work via bus, train, or rideshare? Would there be any proof that they got sick on company grounds? What about their habits, circles, and contact outside of work hours?
We're all anxious for a break towards the greater good. A safe return to some semblance of normalcy and safety. The reassurance of current vaccines and possible booster shots.
Any business that remains closed runs the risk of bankruptcy. If that store decides to open, are they in danger of a possible lawsuit? The obstacles to opening up place countless companies in a Catch-22 position.
In the meantime, the disease remains. It continues to spread and mutate. All this with the fear and possibility of subsequent waves.
If so, will there be a blanket of protection in place? If an establishment proves on a daily basis that it is following government guidelines, will they be liable if someone in their place of business contracts the virus?
They could certainly police their own employees with daily temperature checks, vaccine requirements, and other mandates. How do they enforce various safety measures and the personal hygiene of their customers?
How could the infected prove that they caught the virus on these particular premises? What's to argue the infected already carried Covid-19 and brought it along with them? If so, they're the ones who infected others while turning a store into a hotspot. This alone could be the death knell of any business.
These are the questions and concerns facing entrepreneurs all around the world. The decision to remain closed versus reopening share great consequences. Either one could bring financial and personal ruin.
We all want safety — for ourselves, our co-workers, and our customers. Consumer confidence remains the fuel of all economies. Whether it's in expansion, decline, or a state of flux, every economy is predicated on the fiscal health and purchase power of its consumers.
The safety measures practiced by a business will have an influence on its patronage. In our reopening phases and further into our post-pandemic culture, more so than ever.
Without the threat of a lawsuit, will companies forgo proper safeguards, thus endangering workers, customers, and the greater public?
What if the virus mutates even further, compromising current vaccines and booster shots? What if there's a second outbreak? Will we be forced into another lockdown? If not, restrictions on numbers and capacity will most likely be implemented. All of this will lead to more setbacks, damage, and heartache.
Any business that sends a negative impression could suffer other trouble besides legal action. A smear campaign on social media could prove disastrous in its own right.
Whether it's their employees or customers, a business cannot afford the rumors and suspicion that they are overseeing an unsafe environment. Whether it's in plain sight of customers, or behind closed doors and visible only to employees.
Photos and videos could be taken and uploaded in moments. They often circulate in minutes with snarky comments and negative publicity. The chance they go viral could cause insurmountable damage.
Many insurers are advising companies to enforce stricter safety measures. Spread-out work stations with staggered work hours. This might be fine for an office setting and other business-to-business entities.
What about food, service, and retail? Establishments and other firms that operate during traditional business hours?
Besides the shared and open confines, will these areas be sterile and spaced out? Various businesses can't afford to sacrifice any more floor space. Their overhead costs are expensive enough. With limited tables, stations, and customers, the returns may not be feasible to sustain operations.
As states begin their reset, lawmakers are enacting safety measures, social protocols, and phased stages of reopening. Despite the caution displayed during the lockdown, there seems to be haste in overlooking the legal ramifications of a live and active virus.
Now might be the time for tort reform and lawsuit criteria. A process that's always stuck in neutral, now in dire need of regulation and resolution.
All of us will face the risk of infection as we venture out and about. It's a given. These are both unknown and new times for everyone.
Most businesses face daily struggles, challenges, and uncertainty during a healthy economy. As we exhale and exit what we hope is the final curve, many will begin their steepest of climbs.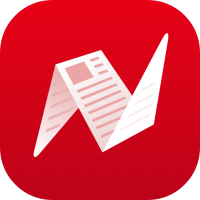 This is original content from NewsBreak's Creator Program. Join today to publish and share your own content.