Part I: The South Side and South Suburbs
Chicago is famous worldwide for its architecture, a spectacular living history of the city's visual style and culture. Yet throughout the metropolitan area, ornate pieces of that history are at risk of disappearing forever.
Four works of that endangered art lie on the city's South Side and in its South Suburbs. All four tell key pieces of the story of their neighborhood or hometown in designs that jump out of their modern surroundings like walking history books.
Three of those four buildings sit vacant in the city's Altgeld Gardens housing project, buried on the far South Side between 130th and 134th streets, bordered by suburban Riverdale and the Little Calumet River.
The three -- designed between 1944 and 1950, at about the time Altgeld Gardens opened to house returning World War II veterans -- are unique architectural gems, according to Landmarks Illinois, which placed them on its list of the Most Endangered Historic Places in Illinois in May.
The fourth is a 130-year-old former steel mill office in the heart of south suburban Joliet that stands as a living monument to the city's heyday as a steel manufacturing mecca. Like those in Altgeld Gardens, local residents are trying to save the building and hope it will be redeveloped.
"Communities are passionate about their historic and culturally significant places, yet too often lack the resources necessary to maintain and preserve them," said Bonnie McDonald, president and CEO of Landmarks Illinois.
The not-for-profit group's 2021 list "demonstrates the demand for creative solutions, partnerships and incentives to give places of our past a chance for reuse and renewed life," McDonald said in a prepared statement.
Altgeld Gardens Splendor
The Altgeld Gardens trio is headed by the crescent-shaped midcentury-modern Shop Building, 13122 S. Ellis Ave., constructed in 1945 and known locally as the "Up-Top." The dramatically sweeping, curvilinear overhanging roof was designed by modernist Chicago architects Keck & Keck for retail in the town center.
It originally housed shops, services and, most importantly to area residents, a grocery store. It's now empty, except for one retail store.
Bernadette Williams, president of the tenants' Local Advisory Council at Altgeld Gardens, said the privately owned building remains a focal point for residents.
"The Shop Building's rehabilitation and its potential to provide essential retail, especially a fresh food grocer, is critical for Altgeld residents' quality of life," said Kaitlyn McAvoy, spokeswoman for Landmarks Illinois.
The Shop Building features a breezeway with a painted Memorial Wall created by residents in the early 1970s and displaying names of Altgeld residents who died due to pollution-related illnesses and violence.
The building's owner and the city of Chicago are fighting in court over its demolition, McAvoy said. The wall, too, is in danger of demolition, she said.
"This area is a gem of the community," said Cheryl Johnson, executive director of People for Community Recovery. "It is a staple of the community. It is part of the history of this community. It is important to the community to have this commercial strip because it gives residents the opportunity to open businesses."
CPS Building Gems
The nearby School Building C, 839 E. 132nd St., and the former Carver Middle School, also known as School Building E, 801 E. 133rd Place, are owned by Chicago Public Schools, which has not indicated its plans for either vacant building, McAvoy said.
"School Building C is in severe deterioration after decades of neglect," she said. "Carver School Building E is in stable condition but it has remained unused for five years. The community would like to see School Buildings C and E rehabilitated and reused for jobs and vocational training opportunities for Altgeld residents."
School Building C, which is adorned with courthouse-like columns at its main entrance, was designed by longtime CPS architect John Christenson and built in 1944 as part of a four-building campus. It served as the local high school until Carver High School was built in 1950 to relieve overcrowding, McAvoy said.
"Vacant for over 30 years and extremely deteriorated, the architecturally impressive School Building C is boarded up, but is open to the elements and in deteriorating condition," she said.
The former Carver Middle School, which features a regal offset entrance and was designed by Christenson in a restrained Moderne style, was built in 1950 to replace the original high school.
It served as the local high school until a third high school opened in 1971, and then as the middle school until becoming Larry Hawkins High School until 2016, McAvoy said.
130 Years Old
About 30 miles west, in south suburban Joliet, lies the Neoclassical/Romanesque Joliet Steel Main Office Building, 927 Collins St., built in 1891 on the 94-acre former Joliet Iron and Steel Works.
Despite sitting in the 16-acre Joliet Steel Works National Register Historic District, the former office building has been neglected and its proper maintenance largely ignored by U.S. Steel, its current owners, since the early 1980s, when it became vacant, McAvoy said.
"The city of Joliet produced an exterior condition report of the building in 2021 that noted extensive roof damage, evidence of water infiltration in the basement and collapsed rafters between the second and attic levels," she said. "Joliet officials have not seen the building interior for over six years and conditions inside are expected to have deteriorated as well."
City officials have encouraged U.S. Steel to sell the building because it sits in the Collins Street commercial corridor and is available for federal and state historic tax credits if rehabbed, McAvoy said. But U.S. Steel has been unwilling to sell, she said.
The Collins Street Neighborhood Council has pushed for renewed use of the site for several years, but fear of demolition due to neglect "looms large," McAvoy said.
'Testament in Stone'
The ornate brick building, built between 1886 and 1891, features layered Neoclassical pediments and a large Romanesque arch over the entrance. It's 40 feet long and 60 feet wide and stands two and a half stories high on a raised basement.
It sits on a busy thoroughfare as a symbol of Joliet's industrial heritage and as an architectural and cultural landmark, McAvoy said.
"This distinctively 'Joliet' structure represents the best of the city's past, present and future, offering boundless development potential as a testament in stone to the importance of the region's industrial heritage," said Greg Peerbolte, executive director of the Joliet Area Historical Museum.
Joliet Iron and Steel Works, which began production in 1869, introduced industrial advancements such as the open-hearth furnace and employed thousands of area residents, mostly immigrants, from the late 1800s to the early 1900s, McAvoy said.
By the 1920s, the mill became the second largest of U.S. Steel, she said. During the Depression, it experienced a "slow decline," McAvoy said.
"The site's physical constraints and its older buildings were poorly suited to automated assembly, leading to it being passed over in favor of newer locations," she said.
In 1983, U.S. Steel closed production at the facility, then the oldest operating industry on the Illinois and Michigan Canal, McAvoy said.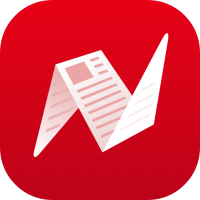 This is original content from NewsBreak's Creator Program. Join today to publish and share your own content.