Nevada's always been a little…different. But as a state whose memories include Wild West mining towns, top-secret government facilities, mob-run casinos, and renegade art festivals, how could it not?
The thing is, I love that! Which is why legacies of the Silver State's unusual history can be found at oddball attractions all over the region.
So if you're the kind of traveler who believes no trip is complete without someone saying, "Well, THAT was a little weird!" a couple times a day…you're our kind of person.
And we've got your next eccentric adventure covered with this lineup of favorite Weird Nevada wonders in and around Las Vegas, as well as some extra tips on what else to see and do nearby.
National Atomic Testing Museum
Where: Las Vegas
When the threat of nuclear weapons loomed during the 1950s, a whopping 928 atomic tests were performed in Nevada.
Interestingly, this sparked an allure and launched a bizarre, new kind of tourism – watching blasts while clinking glasses – something that only could have happened in Nevada.
Today, Las Vegas carries on that fire at the National Atomic Testing Museum – a Smithsonian Institute affiliate – which investigates the science, history, and pop culture of one of our nation's more controversial periods.
Among its detailed, interactive displays, don't miss rare oddities like an authentic (and huge) nuclear reactor, a backpack nuke, and other "personal" atomic weapons – plus dozens of artifacts from actual nuclear tests.
The Neon Boneyard
Where: Downtown Las Vegas
This is another museum that could only exist in Las Vegas. What began as a storage site for defunct neon signs has grown into the full-fledged Neon Museum, complete with a visitor center located in the salvaged and refurbished mushroom cloud-shaped La Concha Motel lobby.
More than 800 rescued historic neon sign pieces from 200+ Las Vegas properties sprawl across the nearly two-acre Boneyard.
You'll recognize some, even if you've never seen them in person: Caesars Palace, the Moulin Rouge Hotel, the Golden Nugget…the list goes on.
Hop on a guided tour any day of the week—or better yet, night, when clever lighting gives you a sense of the glowing glory of a historic chapter in this city's buzzing lifespan.
Kiss by Monster Mini Golf
Where: Las Vegas (Rio All-Suite Hotel & Casino)
Get ready to rock 'n' roll all night and putt-putt ev-e-ry day at the only entirely KISS-themed mini golf course on Earth.
Tucked inside the Rio, come be a "Strutter" with a putter among 13,000 square feet of space filled with museum-quality KISS concert memorabilia, a non-stop KISS soundtrack, trivia challenges, vintage KISS pinball machines, and more.
Each hole unfolds around KISS-themed features (Gene Simmons' oversized tongue even rolls out of an interactive obstacle), all illuminated by blacklight and buzzing neon.
What's more: if you and that special weirdo of yours feel like "Calling Dr. Love" and saying "I Was Made For Lovin' You" to each other for good, the "Love It Loud" Rock 'n' Roll Wedding Chapel has your back.
Zak Bagans' The Haunted Museum
Where: Downtown Las Vegas
In the heart of Vintage Vegas, just a mile off Fremont Street, lies one of Las Vegas' oldest haunts – literally.
In 2017, the eccentric Zak Bagans of Travel Channel's Ghost Adventures converted a 1938-built mansion – reputedly afflicted with spirits, thanks to on-site deaths and rumors of bizarre basement rituals – into a paranormal paradise.
The museum houses 30 rooms packed with seriously spooky artifacts – from Sharon Tate's wedding dress to an entire room full of bedevilled puppets – as well as a collection of what are rumored to be the most cursed objects on Earth.
This tour isn't for the faint of heart; hence the requirement that you sign a medical waiver upon entry.
Alabam the Toilet Paper Man
Where: Historic Downtown Boulder City
Head up the hill if you wanna "roll" with one of our absolute favorite statues ever: Alabam, the Toilet Paper Hero of Hoover Dam.
In the 1930s, many of the historic project's 7,000 construction jobs were strenuous, thankless, and unthinkably dangerous – like dangling from a rope, hundreds of feet above the Colorado River, to plant and ignite dynamite.
But Alabam's role was no less important: keeping the commodes clean, tidy, and fully stocked with fresh toilet paper.
Today, Alabam stands proudly on a corner in Historic Downtown Boulder City, festooned with fresh T.P. like an artillery belt, waiting to ply you with some good, clean selfies.
Tom Devlin's Monster Museum
Where: Boulder City
Slink, lumber, or lurch into this one-of-a-kind institution to ogle an unparalleled collection of screen-used props, creature suits, and classic monster movie memorabilia, curated by a passionate pro.
A special makeup effects artists by trade, Tom Devlin has taken his monster-making career from ghoul-ifying faces on The X-Files to creating the creepy puppets in Puppet Master and, finally, here to share it with other horror flick aficionados, or simply those curious about how things really go behind the scenes.
During your visit, you can also get your hands (and face) on Devlin's line of Halloween masks—along with tons of other awesome monster merch.
Coffinwood
Where: Pahrump
If you're into coffin-shaped furniture, jewellery, purses, ping-pong tables, or really anything else –including actual coffins – this quaint little mom-and-pop coffin shop just nails it.
Even if you're not, make an appointment to tour the owners' coffin-themed home and workshop, peruse their hearse collection, or even exchange vows in their wedding chapel – all of which make for some truly undying memories.
What began as a mission to create affordable coffins in response to an industry that exploits grieving people has evolved into a speciality custom order business, with big clients like the late Jeff Hannemen of Slayer.
Basically, if you can dream it, Bryan Schoening can build it (as long as it's coffin-shaped, of course).
Seven Magic Mountains
Where: 20 miles / 20 minutes south of the Strip
Rising from the wide-open desert just 20 miles south of the Strip are seven 11-story-tall rock towers, whose fluorescently painted boulders gleam in conspicuous contrast to their natural desertscape backdrop.
These polychromatic petro-pillars have become something of a cult classic photo-op stop, and rightfully so.
The temporary art installation, produced in 2016 by the Nevada Museum of Art, is the work of Swiss artist Ugo Rondinone, who went to extravagant measures to source and shape enormous native Nevada boulders before busting out the heavy machinery to stack them just oh-so-perfectly.
It's free to visit 24 hours a day, so you can show up and rock out any time you want.
Longstreet Inn & The Big Bovine of the Desert
Where: Amargosa Valley
Perched in the foothills of the Funeral Mountains on the outskirts of Death Valley National Park, this state-straddling casino resort feels like a bizarre dream anytime, but especially while road tripping the Death Valley Rally.
From the wooden biker greeting you at the front door to the live performers asking the audience to work their fog machine mid-show to the resident cat who trots nightly to his own reserved table – yep, all real.
And then, out front, there it is: Big Bovine – an enormous, two-story cow offering a warm, Nevada welcome (or farewell) on behalf of the Silver State.
And trust me: for the sake of your future stories, ask a local about the actual 3,000-pound cow that inspired this moooving memorial.
Devils Hole at Ash Meadows National Wildlife Refuge
Where: Amargosa Valley
To the world's rarest fish, it's home. To some (including infamous wacko Charles Manson), it's a portal to somewhere…else.
The thing is, both are technically true. This small, watery opening (about 8 by 60 feet) formed 60,000 years ago, becoming isolated from other surface water about 12,000 years ago – cutting off the Devils Hole desert pupfish forever.
They can't descend deep enough to navigate subterranean waterways.
Although scientists have no idea how deep it goes, I assume it's pretty deep, because the 15,000-year-old "fossil water" here has occasionally been observed to "slosh" like inland tsunamis with two-meter-high waves—due to earthquakes as far as Mexico and even China.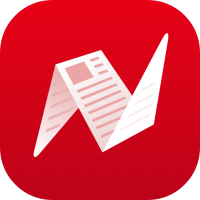 This is original content from NewsBreak's Creator Program. Join today to publish and share your own content.