Florida may be all palms and sunshine, but the state has a mysterious past too. Throughout the peninsula, you'll find eerie tales that give you a glimpse into Florida's history.
Whether you believe in ghosts or not, these Florida ghost tours promise great stories, haunting visions and howling fun.
In cities like St. Augustine, Monticello, Fort Lauderdale and St. Petersburg, it's possible to hear tales of the Sunshine State's fascinating past.
St. Petersburg: Ghosts Find a Friend
St. Petersburg's ghosts didn't have an advocate until 2004 when Tim Reeser wrote the book on them. After Reeser collected a dozen tales for Ghost Stories of St. Petersburg, visitors naturally wanted a tour of the spooky spots mentioned. As such, the St. Petersburg Ghost Tour was born.
While St. Petersburg is filled with historic buildings, says Reeser, the ghost stories are not always old ones. One popular stop takes visitors by the Jannus Landing Courtyard.
Jannus Landing is a popular St. Petersburg outdoor concert venue that many believe is haunted by a phantom from the 1980s.
The story took on new life when a family came up to the group during a ghost tour and said, "We think it was our son."
The old hotels of St. Petersburg are important stops. The tour takes in the c. 1888 Detroit Hotel. There, owners found an unidentified portrait in the attic that some believe was an old mayor.
The problem? Many claim that the eyes follow them around, and guides claim that "Ladies should beware!"
The most popular hauntings are at The Renaissance Vinoy Hotel & Golf Club. The hauntings at that hotel gained new attention in 2003 when baseball player Scott Williamson told the Cincinnati Enquirer that he felt a ghost on the fifth floor.
Reeser says it's easy to understand why the Vinoy evokes the strongest reactions. "It's got the tower, and you see the lady in white."
Reeser, like other ghost tour leaders, carefully documents all of the stories on the walks. This makes the Florida ghost tours equally popular with history buffs who want an entertaining trip through town. But it's still entertainment, not history. "All of the guides are trained storytellers," says Reeser.
Tickets are $20 per person ($15 ages 4-12). Advance ticket purchase required. We recommend purchasing by 6pm to ensure your spot. Book online or call 727-894-4678.
Monticello Ghost Tours
Monticello is a city that ghost hunters call the "South's Most Haunted Small Town." Today, ghost hunting with the group Big Bend Ghost Trackers is a regular Monticello event.
Monticello was also named by ABC-TV as the "Most Haunted Small Town in the U.S."
Professional Ghost Hunters offer a 90-minute walking tour to some of the most haunted buildings in downtown Historic Monticello.
One out of every three homes or businesses is presently haunted or has in the past experienced a haunting.
As evening descends into darkness and the shadows of the night emerge, you will embark upon the most unusual adventure of your life on this adventure into the unknown.
St. Augustine: Ghost Central
When Jonas Brihammar came to the United States from Stockholm, Sweden in 2000, he had won a lottery to work in the United States.
He happened upon St. Augustine while passing through, and fell in love with the town. Immediately, he found a position working at the St. Augustine Lighthouse.
He got into telling ghost stories there, as the lighthouse is said to be haunted, and everyone from the director to the janitor had different tales to tell.
Brihammar decided to open up a ghost store in St. Augustine, and subsequently launched a Haunted Pub Tour and Haunted Hearse Ride.
The hearse takes visitors to the lighthouse to check on spirits there, as well as other locations in town. The tour also lends guests an EMF (electromagnetic field) ghost-hunting meter.
The hearse tour is always popular. Guests are driven around in a 1974 Cadillac. "It's very gothic. It's spooky. It rolls up 'bum-bum-bum'," says Brihammar.
St. Augustine has become the perfect town for investigations, Brihammar says, and it officially earned a spot on the ghost map when the Sci-Fi Channel came to the lighthouse to check out ghosts in what Brihammar says was the "Mona Lisa of all the investigations."
At first, the Swede was not a believer in ghosts, but after hearing the stories, the tales grew on him. In the end, there have been enough things that he couldn't disprove.
"You don't have to believe in this stuff to have a good time," says Brihammar. "[But] I have seen people turn into believers."
Florida's Beachy Ghost Hunt
Not all the ghosts are in towns. Some of Florida's most eerie places are actually abandoned towns, including Fort Dade on Egmont Key, near St. Petersburg.
You might feel like you're on the surreal TV island in Lost as you follow desolate brick streets and crumbling sidewalks that lead nowhere and climb the shadowed stairways of military batteries on Egmont Key.
Located near the entrance to Tampa Bay, the key is accessible only by ferry from various locations and Fort De Soto Park, or by private boat, but it is well worth the trip.
Fort Dade was built on the island when the Spanish-American War was imminent.
Surprisingly modern for its time and remote location, it provided its 300 residents with electricity, telephones and the luxuries of a movie theater, bowling alley and tennis court.
The fort was deactivated in 1923, but the lighthouse, built in 1858, still operates. Little more than a few walls and bricks remain of the original town's 70 buildings; many sites are marked with placards and black-and-white photos of buildings long gone.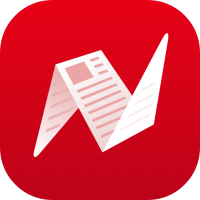 This is original content from NewsBreak's Creator Program. Join today to publish and share your own content.