From dinosaur tracks to ancient forests, these are Connecticut's seven finest spectacles from Mother Nature.
Known for its commuter cities, New York's neighbor is synonymous with old-money lanes and grand mansions.
Others might automatically think of The Stepford Wives or TV's Gilmore Girls when they hear the name, Connecticut.
However, the Nutmeg State is also rich in literary, maritime and national history.
It also boosts the farm-to-table food movement, celebrity chefs and enough waterfalls and state parks for the most avid outdoors folk.
And when it comes to nature, Connecticut is probably best known for its beautiful but modest rolling green hills, meandering streams, lovely shoreline and verdant Fall colors.
But there are several individual natural highlights as well, each worth a visit on its own. If you're in the area, I really encourage you to try and explore them!
Natural sights in Connecticut
The next time you feel the desire to see a nature-made marvel, plan a trip to one of these iconic Connecticut landmarks.
1. Sleeping Giant
Location: Hamden
Drive north from New Haven on I-91 and you will see it, a natural configuration of traprock ridges that since Indian days has suggested a reclining giant.
The Native American legend had it that an irritable spirit named Hobbomock was stomping around and causing problems until a good spirit named Kietan cast a spell and put him to sleep forever.
Today, Sleeping Giant State Park is one of the gems of the state's park system, and you can climb back and forth across the giant like a modern-day Gulliver. Just make sure you don't wake him up!
2. Kent Falls
Location: Kent
Connecticut's abundance of water and hills means that its landscape features many waterfalls. Most of the falls are pleasant and modest, but the dramatic series of cascades known as Kent Falls is an exception.
It begins in the westward flow of Falls Brook as it drains an area of six or seven square miles before gathering for the big drop, plunging approximately 70 feet in a noisy free-fall.
From there, the stream descends in a series of lesser falls and cascades to the Housatonic Valley below. Much of the limestone over which the brook flows has been carved into interesting shapes including numerous potholes of all sizes.
Kent Falls State Park provides pathways along the falls, including stairs and observation decks.
3. Cathedral Pines
Location: Cornwall
The old-growth white pine and hemlock forest was once Connecticut's proud reminder of its densely forested past, a 42-acre preserve where magnificent mature trees had been saved from logging by a local family in 1883, donated to The Nature Conservancy in 1967 and designated a National Natural Landmark in 1982.
Then in 1989 three tornados ripped through the area, felling many of the trees and generally leaving devastation in its wake.
Today, these Cathedral Pines, left in their damaged state, remain open to the public, providing a unique view into the surviving old-growth, natural destruction and renewal.
4. Dinosaur Tracks
Location: Rocky Hill
In 1966, thousands of dinosaur tracks were discovered here during the construction of a state office building.
Today, the 200-million-year-old evidence of giant reptiles in the region has been preserved, with 500 tracks on display beneath a geodesic dome at Dinosaur State Park and the rest buried for preservation.
Features onsite include a life-size diorama showing the dinosaurs "making tracks" across the sandstone and a track-casting area.
5. Thimble Islands
Location: Branford
With their pink granite heads poking above the high-water mark (barely, in some cases), the 100 or so Thimble Islands scatter like a bright array of charms across the Sound from Indian Neck to Sachem's Head.
A couple of dozen of the islands are large enough to be inhabited, others serve as habitats for wildlife, and nearly all of the named islands (Horse, Money, LIttle Pumpkin, Mother-in-Law, Hen, Potato, for example) have tales to tell.
One of Connecticut's most pleasant boat rides is a cruise through the Thimbles, full of history and gorgeous sights.
6. Tory's Cave
Location: New Milford
Connecticut's one and only true cave is Tory's Cave, a marble solutional cave formed in limestone near New Milford.
The name comes from the American Revolution tale where a Tory (a Tory is a loyalist to the English monarchy) hid in the cave.
The cave is currently closed to the public to protect the threatened bat colonies that inhabit it.
7. Bluff Point State Park
Location: Groton
The untouched peninsula of Bluff Point is the last remaining significant piece of undeveloped land along the Connecticut coastline.
Jutting out into the waters of Long Island Sound this wooded peninsula measures one and one-half miles long by one mile wide and comprises over 800 acres.
Bluff Point was designated a Coastal Reserve by a special act of the Connecticut legislature in 1975 to establish the area "for the purpose of preserving its native ecological associations, unique faunal and floral characteristics, geological features and scenic qualities in a condition of undisturbed integrity".
Because of its Coastal Reserve designation, access to the bluff is by foot or non-motorized vehicle only.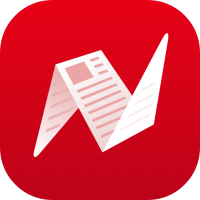 This is original content from NewsBreak's Creator Program. Join today to publish and share your own content.