From hiking behind a waterfall to zip-lining across a canyon, here are 10 of the most Instagram-worthy adventures to enjoy during your Idaho summer vacation.
The time has finally come to dust off the calendar that's been hanging on your fridge and start planning your iconic summer vacation. But where do you begin?
With over 2,000 lakes throughout the state, more than 3,100 navigable miles of whitewater (the most in the lower 48 states), and two of the deepest canyons in the United States, Idaho makes it nearly impossible to nail down exactly where you want to go.
But no need to fear, we narrowed it down for you using our most iconic Instagram locations.
Idaho's most photogenic adventures
Here are 15 Insta-adored adventures in Idaho you simply have to snap and share with your hungry band of followers.
1. Paddleboard at Redfish Lake
The real magic and beauty of Redfish Lake is found at the Marina. The Redfish Lake Lodge Marina is the only marina on Redfish Lake, providing access to Lodge guests and anyone looking for exciting summer days on the water.
Take our hiker boat shuttle across the lake, enjoy a scenic guided tour, rent a pontoon boat, outboard motorboat, kayak, canoe, SUP or paddleboat.
Or just simply enjoy sitting on Idaho's best mountain beach.
2. Take a Scenic Drive Through the Teton Valley
The Teton Scenic Byway runs along the western slopes of the spectacular Teton Range.
It's a 70-mile trip that includes breathtaking vistas, rivers, historic sites and access to the Grand Targhee Resort.
In the Teton Valley there's even a bike trail that runs parallel to the byway and an annual balloon festival in the quaint town of Driggs.
Further north along this route the Upper Snake River Valley is full of fields of potatoes and other crops.
3. Visit Mesa Falls
At Upper Mesa Falls, a thunderous curtain of water – as tall as a 10-story building – pours over remnants of an ancient volcanic super-eruption.
A mile south, Lower Mesa Falls repeats the performance, the river continually chiseling away at the solidified ash and lava.
The beautiful Upper and Lower Mesa Falls are the last prominent waterfalls on the Snake River unaffected by manmade influences. A scenic walking path leads to excellent viewpoints.
4. Zip Line Across the Snake River Canyon
Race through the Snake River Canyon on a four-line zip line course that will get your heart racing. Along the way, you'll learn a bit of local history, geology and about the flora and fauna found in our area.
At 1,750-feet long, the Perrine Line is a side-by-side zip line that will allow you to race your friends and family in this unique setting.
5. Take a Hike in the Sawtooth National Recreation Area
The Sawtooth Range is a mountain range of the Rocky Mountains in central Idaho reaching a maximum elevation of 10,751 feet at the summit of Thompson Peak.
There are 57 peaks with an elevation over 10,000 feet in the Sawtooth Range, all between 10,000 to 10,751 feet in elevation.
The Sawtooth Range and Wilderness are home to nearly 400 lakes created by receding alpine glaciers.
Not surprisingly, this striking mountain landscape was a favorite playground of Ernest Hemingway, who is buried in the Ketchum area.
6. Soak at Pine Flats Hot Springs
Pine Flats Campground in Boise National Forest is located a few miles west of Lowman, Idaho, along the Banks-Lowman Highway at an elevation of 3,700 feet.
Visitors enjoy rafting, kayaking and fishing on the South Fork Payette River, and of course, soaking in the hot springs at the river's edge.
7. Kayak along the North Shores of Payette Lake
Payette Lake is a 5,330-acre expanse of clean, glacial water sitting at an elevation of about 5,000 feet in the mountains of Idaho.
Over 10,000 years ago Payette Lake was carved out by a glacier 1,000 ft high, 2.5 miles wide and eight miles long. At its deepest point, the lake is 392 ft deep.
Half of the lake is protected as part of Ponderosa State Park which also offers over 1000 acres of natural wilderness, campsites, hiking trails and unspoiled beauty on the peninsula jutting out into the center of Payette Lake.
8. Hike to Fall Creek Falls
Fall Creek Falls is a must-see for all waterfall enthusiasts here in Idaho.
With an elevation of 5,280 feet and a 60-foot descent into the Snake River, Fall Creek Falls widen as it drops and a natural fountain forms on each side of the middle cataract.
It is a spectacular view to behold and a wonderful adventure for a day.
9. Jet Boat in Hells Canyon
Hells Canyon offers everyone plenty to do, include jet boat tours, fishing, hiking, camping, rafting, and kayaking.
Many of these activities rely on the mighty Snake River, whose powerful flow cut through the rock to create Hells Canyon.
The Snake River is renowned for big waves and powerful whitewater rapids, making a jet boat trip a thrill for all ages.
10. Take a Selfie Next to a 212-foot High Waterfall
Located at the edge of Twin Falls, Shoshone Falls is a natural beauty on the Snake River. At 212 feet, the falls are higher than Niagara Falls.
The falls offer a unique blend of recreational facilities, including playgrounds, hiking trails, picnic areas, a boat ramp, swimming area, and a scenic overlook.
A picnic in the shaded, grassy areas provides a perfect vantage point for viewing Shoshone Falls.
11. Jump on a Water-Trampoline at Bear Lake State Park
Bear Lake State Park is located along the shores of beautiful Bear Lake. Often referred to as the "Caribbean of the Rockies" for its turquoise blue water, Bear Lake is 20 miles long and is shared by Idaho and Utah.
It is close to the Cache National Forest and Minnetonka Cave as well as the National Oregon Trail Center in Montpelier, Idaho.
Families can camp, sail, scuba dive, water ski and swim from public beaches and lakeside campgrounds.
12. Hike Behind Perrine Coulee Falls
Located southwest of the I.B. Perrine Bridge — another Southern Idaho landmark named for pioneering entrepreneur I.B. Perrine — the Perrine Coulee Falls flow year-round.
The falls travel a whopping 200 feet to the water below, framed by the rocky canyon walls.
These falls are a favorite of photographers and can be snapped from above on the Snake River Canyon Rim Trail or below at Centennial Park.
13. Ride the Route of the Hiawatha
The Route of the Hiawatha trail is the crown jewel of rail-to-trail projects in the country.
Over 15 miles of railroad track has been converted into a beautiful and gentle downhill biking and walking trail.
There are ten tunnels, including the 1.7 mile St. Paul Pass Tunnel, and seven trestle bridges up to 230 feet high.
Riders begin at Lookout Pass Ski Area where mountain bike rentals, including helmets and lights, and an optional return shuttle service are available.
14. Golf the Famous 'Floating Green' at the Coeur d'Alene Resort
The Coeur d'Alene Resort Golf Course provides an unmatched waterfront golf experience.
Designed along the shores of Lake Coeur d'Alene, it ranks among the best in the world for personal service and beautifully manicured play.
The award-winning round includes a wooden boat ride from The Coeur d'Alene Resort, an over-the-water driving range, personal forecaddie, custom golf cart and plenty of incredible views.
But the finest challenge – one of the best-known in golf – is the famous floating green on the 14th, a man-made island that changes location.
15. Go Rafting on the Lower Salmon River
Together with the adjacent wilderness, this portion of the Salmon River is the core of a 2.3 million acre roadless area, the Frank Church Wilderness River of No Return.
It is the definition of 'getting away from it all'.
As part of the largest roadless area in the lower 48 states, families can explore their wild side in this breathtaking and inspiring scenic wonderland.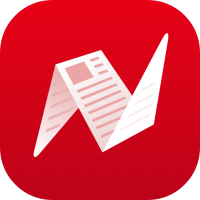 This is original content from NewsBreak's Creator Program. Join today to publish and share your own content.
#SummerBucketList