Georgia is the "Hollywood of the South". Here's how to get a taste of Tinseltown with a generous helping of southern charm.
Georgia is synonymous with many things. When someone mentions the Peach State, perhaps you think of the moss-clad tress of Savannah or the charismatic and lush Atlanta?
Perhaps it's a waterfall hike in the mountains or relaxing on a beach off the Georgia coast? Or is it a bowl of shrimps or a dollop of Pimento cheese?
I expect the movie industry is way down the list of things that spring to mind when you think of Georgia.
But here's a challenge: pick a movie or TV series, any movie. These days, there is a good chance that it was produced in Georgia.
Because recently, Georgia's landscapes and towns have set the scene for countless movies and TV shows.
"On the set of The Peanut Butter Falcon (2019) a few years back.⁠"
Georgia: the Hollywood of the South
While Hollywood remains the center of the American film industry, Georgia has staked a claim as its Southern campus.
Incredibly, in 2016, more major feature movies were produced in Georgia than in California, according to data from the Los Angeles film office.
Thanks largely to the state's peachy geographical variety (cue the montage of bustling metropolises juxtaposed with verdant mountains), abundant film studios, and entertainment tax credits, Georgia is quickly becoming a film mecca.
In 2007, the American film industry spent $93 million on productions in Georgia. By 2016, that figure had risen to above $2 billion.
Furthermore, Pinewood Atlanta Studios is the largest purpose-built studio outside Hollywood.
Since it opened in 2013, the Atlanta studio has hosted some of Hollywood's biggest productions: Ant-Man, Avengers: Infinity War, Spider-Man: Homecoming and Avengers: Endgame.
TV series filmed in Georgia include Stranger Things, Family Feud, The Walking Dead and Ozark among others.
Here's how to get a taste of Tinseltown with a generous helping of southern charm.
Seeing Stars
With all the productions shooting here, Georgia has recently welcomed its fair share of celebrities.
In quaint Madison, Jack Black ate ice cream at Scoops, while Ian Somerhalder enjoyed banana pudding ice cream from Scoops' Covington location.
Meanwhile, Savannah struck a romantic nerve for lovebirds Ben Affleck and Jennifer Garner, who have a house nearby, as well as for Blake Lively and Ryan Reynolds, who were in town celebrating their anniversary. In Peachtree City, Michael Douglas grabbed a bite at Zoës Kitchen, while Vince Vaughn chowed down at Ted's Montana Grill.
In Atlanta, "Game of Thrones'" Natalie Dormer ate at Veni Vidi Vici and Bill Paxton feasted at Buckhead Diner.
On Location
Keep your eyes peeled for familiar Georgia scenes on the silver screen!
The Oprah Winfrey–produced "Selma" was filmed in downtown Marietta and Covington, along with the Jim Carrey and Jeff Daniels sequel "Dumb and Dumber To."
Jack Black filmed "Goosebumps" in Madison. AMC's "Halt and Catch Fire" and Stephen King's "Cell," starring Samuel L. Jackson and John Cusack, were both shot in Atlanta, as was the star-studded "Triple Nine," starring Aaron Paul, Woody Harrelson, Kate Winslet, and Casey Affleck.
The other Affleck, Ben, will film portions of his Prohibition-era crime drama "Live by Night" in both Savannah and Brunswick.
"Term Life," starring Vince Vaughn and Bill Paxton, and superhero flick "Ant-Man," starring Paul Rudd and Michael Douglas, were both filmed in Peachtree City.
In the North Georgia Mountains, legends Robert Redford and Nick Nolte were spotted while filming Bill Bryson's ode to the Appalachian Trail, "A Walk in the Woods."
Movie Mobile
If you live for the movies, be sure to sign up for Georgia's behind-the-scenes tours.
The three-hour luxe bus tours offered through Mystic Falls Tours or Atlanta Movie Tours include two zombie tours (with locales from flicks like "Zombieland" and "Pet Sematary II"), an Atlanta film tour (including scenes from "Due Date" and "Anchorman 2: The Legend Continues"), and a "Gone With the Wind" tour.
Savannah, the land of the haunted ghost tour, also offers a 90-minute narrated ride with Savannah Movie Tours.
View famed scenes from "Forrest Gump" and "Midnight in the Garden of Good and Evil," among others.
Southern Hollywood Film Tour
Peachtree City has a one-and-a-half-hour Southern Hollywood Film Tour that guides fans through more than 20 locations (think "Fried Green Tomatoes" and "The Walking Dead").
Grab your camera and let Sherri take you on a tour of the "Hollywood of the South!"
The Southern Hollywood Film Tour travels the backroads to see locations for some of the most iconic movies and television shows filmed in Georgia.
Keep track of what's currently in production in Georgia with this list
Browse trailers for movies and TV shows now showing and coming soon here
The latest info on release dates for projects that filmed in Georgia can be found here
All tours start in Peachtree City, serendipitously situated a few minutes from both Pinewood Atlanta Studios (home of Marvel movies like Guardians of the Galaxy, Ant-Man, Captain America, Spider Man and The Avengers) and Raleigh Studios (home to the TV phenomenon The Walking Dead).
"The Parrott-Camp-Soucy House in Historic Newnan, Georgia has been featured in many films. Do you recognize it from anything you've seen?"
Ride in a comfortable, air-conditioned van with a knowledgeable and entertaining tour guide as you watch a video with movie and TV clips, interviews and location stills.
The 2-hour tour journeys through Peachtree City, Senoia and Haralson, visiting locations for The Walking Dead, Fried Green Tomatoes, Joyful Noise, Sweet Home Alabama, and much more!
Extra! Extra!
Finally, do you think you've got what it takes to become an extra on a movie set? Listen in!
According to Jen Pommerenke, an actor and stuntwoman who has been an extra in "Middle of Nowhere" and "A Walk in the Woods," there are a few things to keep in mind as an extra.
"Pay attention to directors, and keep your eyes and ears open," she says. "If you don't know what's going on, you not only look unprofessional, but unreliable."
She also advises bringing multiple outfits. Days on set can range from five to 15 hours or more, so be prepared for a long day of repetitious scenes and extended periods of waiting.
Pay is typically minimum wage, and you can expect meals while you're there. Keep up with regular casting calls by following casting companies on social media.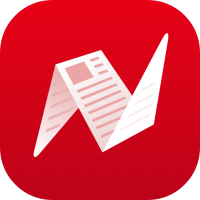 This is original content from NewsBreak's Creator Program. Join today to publish and share your own content.