Journey along the Peace Garden State's ruggedly beautiful western edge on Highway 85, the Theodore Roosevelt Expressway – arguably North Dakota's best road trip.
This route enters North Dakota from South Dakota near Bowman and passes the highest point in North Dakota, the Badlands, the Missouri River and Williston before reaching the Canadian border. 
More Americans than ever are taking to the road in search of safe, scenic and exciting travel destinations.
In fact, 77% of those polled in Destination Analysts latest State of the American Traveler Study already are traveling or are ready to do so.
Additionally, and 91% of American travelers have road trip plans for summer 2021.
What are they looking for?
Actually, much of what is found along the Theodore Roosevelt Expressway – Highway 85 – in western North Dakota: a road trip by personal vehicle to quirky destinations, entertaining communities, historic attractions and engaging scenery and outdoor recreation.
North Dakota's Theodore Roosevelt Expressway
Plan a trip through the buttes and high plains of the west and consider these destinations and dining options during your multi-day road trip along North Dakota's Theodore Roosevelt Expressway.
A printable travel plan and Google Map of the route is available here.
Day 1
Bowman
Spend your first day in North Dakota looking for dinosaurs on a fossil dig arranged by Bowman's Pioneer Trails Regional Museum.
After a day in the sun looking for T-rex, overnight at the Bowman Lodge and Convention Center where you can fuel up at Grazers Burgers and Beer.
Day 2
Bowman - Marmarth - Medora
Rise and shine for a side trip to marvel at vintage automobiles displayed neatly at VanHorn's Western and Antique Museum in nearby Marmarth.
Return to your modern vehicle for a journey to Medora and the Badlands.
Along the way, stop at White Butte near Amidon to get a bird's-eye view from the highest point in North Dakota.
From this vantage point, see many buttes dotting the horizon and get your first look at the Badlands in the distance.
Stop for lunch at Trapper's Kettle in Belfield where animal mounts and trappers' gear adorn the walls. Continue on to the Painted Canyon Visitor Center for a panoramic view of the rugged Badlands before reaching the Old West town of Medora.
Visit the North Dakota Cowboy Hall of Fame and the Chateau de Mores State Historic Site and visitor information center or play 18 holes at the renowned Bully Pulpit Golf Course. 
Enjoy a round of mini-golf and a ride on a zipline.
Dine at Theodore's Dining Room or Boots Bar and Grill before overnighting at the Rough Riders Hotel.
Day 3
Medora
Start your day with a hearty breakfast at Cowboy Cafe before heading to Theodore Roosevelt National Park's south unit.
Stop at the visitor center and tour Roosevelt's Maltese Cross Cabin before adventuring into the park.
Bison, deer, prairie dogs, wild horses, eagles and hawks greet you along the scenic drive within the park and elk and bighorn sheep can also be seen.
A variety of hiking trails within the park, some paved for those with accessibility limitations, can be enjoyed by all.
The 144-mile Maah Daah Hey Trail runs through the south unit to the north unit near Watford City. Road biking is allowed within the park and bikes can be rented from Dakota Cyclery, which also shuttles riders out onto the Maah Daah Hey Trail.
Return to Medora for a pitchfork fondued steak and the Medora Musical under the stars. Overnight at Rough Riders Hotel.
Adventure seekers: Just past the midpoint marker of the Maah Daah Hey Trail lie Devils Pass and the Ice Caves, which are unique points of interest to adventure-seekers along the trail.
Devils Pass is a narrow ridge with deep, steep drops on either side.
And following a typical winter, ice and snow can be found in some ice caves until mid-July.
Arrange mountain biking trips with Dakota Cyclery.
Day 4
Medora - Watford City
Hidden Springs Java has tasty pastries and coffee to get the morning started. Your first road stop might be Grassy Butte Post Office, a historic sod-roof building erected in 1914.
Next stop, Theodore Roosevelt National Park's north unit where a 28-mile roundtrip scenic drive leads to Oxbow Overlook for a panoramic look at the rugged Badlands carved out by the Little Missouri River.
Several hiking trails wind through the park. Bison, prairie dog, bighorn sheep and deer are numerous.
Enjoy a steak dinner at Outlaws Bar and Grill or a woodfired Pizza at Stonehome in Watford City.
Overnight at Roosevelt Inn and Suites.
Day 5
Watford City - Williston
Fuel up with biscuits and gravy at Little Missouri Grille or grab a coffee at Door 204.
Before continuing your trip, visit Long X Trading Post and Pioneer Museum to see how large a 17,000-pound petrified tree stump really is.
Heading almost to the Montana state line, stroll across the converted Fairview Lift Bridge over the Yellowstone River to the entrance of the Cartwright Tunnel, the only tunnel in North Dakota and no longer in use.
Then proceed toward Williston where you'll stop at Fort Union Trading Post National Historic Sites where traders and Native Americans did business peacefully in the 1800s.
Nearby Fort Buford was the site of Sitting Bull's surrender years after the Battle of the Little Bighorn and the adjacent Missouri-Yellowstone Confluence Interpretive Center details the importance of the two great rivers to the area.
That evening, take your pick of beef, duck, elk, lamb, seafood or just plain burgers for dinner at Eleven Restaurant and Lounge. Overnight at Hawthorn Suites.
Option: When leaving Watford City, travel east about 40 miles to New Town and the new MHA Interpretive Center, a museum preserving the culture of the Mandan, Hidatsa and Arikara tribes.
Four Bears Casino offers yacht excursions on Lake Sakakawea.
This is just a sampling of the interesting things to see and do and places to eat. Create your own road trip using these tips, or go for more options as you follow your curiosity, not the crowds.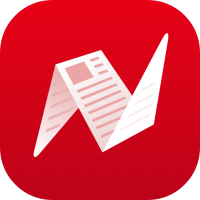 This is original content from NewsBreak's Creator Program. Join today to publish and share your own content.