From synchronized fireflies and a festival of flowers to boat cruises and river trails, happy travelers of all ages can kick up the fun in South Carolina this summer with endless thrills, activities, and hands-on learning.
It's time to return to the great outdoors!
After a long year of spending time indoors and apart from loved ones, South Carolina is the perfect location for families to safely reunite and explore its wide variety of outdoor activities.
Thanks to the state's rich history, unique environmental offerings, and agricultural abundance, there are various educational moments that parents will appreciate – and children will simply enjoy.
From the mountains to the Midlands to the coast, families can explore on land, by water, and even look to the stars to create the ultimate family vacation.
Family-friendly attractions in South Carolina
Learn more about some of the state's can't miss spring/summer family outdoor excursions
1. Croft State Park
Location: Spartanburg
Croft State Park is an ideal place to welcome springtime, with 2.5 miles of hiking trails and more than 20 miles of biking trails.
Along with hiking and biking, fishing, boating, and paddling are available for visitors of all ages looking to take to the water.
There are three picnic shelters perfect for an outdoor lunch, and 50 campsites available for RV or tent camping.
As a bonus, the park is pet-friendly so your four-legged companions can join.
2. Huntington Beach State Park Nature Center
Location: Murrells Inlet
Huntington Beach State Park opened a new nature center after its previous center was destroyed in a lightning strike fire four years ago.
The new nature center is a $1.2 million investment and features a birding area, a classroom, and an exhibit area with an ocean animal touch tank, and live reptile tanks.
3. Reconstructed A Journey Through the Reconstruction Era
Location: Columbia
The area's first history centered trail highlights eight locations and 10 trailblazers of the post-Civil War period to provide a new perspective to residents and visitors on how the past has shaped our modern nation.
4. Synchronized Fireflies at Congaree National Park
Where: Hopkins
After pausing last year due to the pandemic, this iconic event returns with new COVID-19 safety protocols as a drive-through event, limited to 25 vehicles per night.
Visitors can obtain their tickets to see the amazing phenomena of the fireflies synchronizing their flash through a lottery system.
5. Starry Nights at Roper Mountain Science Center
Location: Greenville
Roper Mountain Science Center is opening up its planetarium for immersive views of educational and exciting movies.
Tickets also include a ride on the virtual roller-coaster and guided viewings of the Upstate's night sky.
6. Revolutionary Rivers Trail
Where: Florence
The 66-mile nature trail follows the Lynches Scenic River and offers paddlers a unique experience of floating through swampland that was used as a guerilla warfare-style battleground during the Revolutionary War.
The trail also features a series of short excursions and overnight rustic camping opportunities.
7. Lindsay Pettus Greenway
Where: Lancaster
This 2.1-mile hiking/biking trail is also home to some great family activities.
Join Lancaster County Parks & Recreation every 2nd Saturday to create fun arts and crafts using materials found in nature.
After a Greenway visit, visitors can enjoy lunch or a treat from one of the local food truck vendor friends in the Visitor Parking Lot.
8. Bart Garrison Agricultural Museum of South Carolina
Where: Pendleton
Explore the museum inside and out to learn about the interpretation and preservation of South Carolina's agricultural heritage.
Families can explore its various indoor exhibits and can also connect with nature through the outdoor garden and many animals.
9. Carolina Wren Splash Park + Scavenger Hunt
Where: Anderson
Hidden in plain sight, Downtown Anderson is dotted with small bronze replicas of the Wren bird, making for a fun scavenger hunt while experiencing all downtown has to offer including the splash park!
Clues & map can be found online, or visitors can pick up a map from the Visitors Center 110 Federal St. Suite 8 Anderson, SC 29627
10. South Carolina Festival of Flowers
Where: Greenwood
Greenwood is known for its spectacular topiaries on display throughout Uptown every summer, and this festival is the perfect time to bring the family to enjoy the gorgeous displays and southern hospitality
. The festival also hosts Kidfest where the little ones can enjoy a Sidewalk chalk art contest, Carolina Choo-Choo train rides, and more!
11. Wateree River Veterans Park
Where: Lugoff
The latest addition to the city's green space includes a 650 meter (2,112 ft) concrete walking trail, floating kayak and canoe launch, and access to the Wateree River.
12. Coastal Expeditions Dolphin & History Boat Cruise
Where: Beaufort
Cruise along the waterfront as the captain shares stories about local history, beginning with Native Americans and into Spanish exploration, followed by the French settlement and English colonization.
Along the way, spot playful bottlenose dolphins, nesting bald eagles, and ospreys on the hunt.
The 1.5 hour-long tour is the perfect introduction to Beaufort's incredible history and abundant wildlife.
13. Camden Riverfront Environmental Park
Where: Camden
For the first time in more than a decade, the public now has recreational access to the Wateree River in Camden thanks to this eco-attraction.
Visitors will enjoy its meandering kayak lagoon with waterfall, riverfront kayak and canoe launch, 0.9-mile natural surface trail, and demonstration islands for agricultural and wildlife education.
Future developments include boardwalks connecting to the lagoon's Duck Head Island and covered observation platform.
14. Landsford Canal State Park
Where: Catawba
Spider Lilies will be in bloom along the banks of the Catawba River from mid-May to mid-June.
Take a hike along the Canal or Nature trails to see the lilies in bloom or paddle the Catawba for a waterfront view!
15. Glendale Shoals
Where: Spartanburg
Near the historic Glendale Mill on Lawson's Fork Creek this scenic spot features waterfalls cascading over a dam where kayakers are occasionally spotted.
Visitors can enjoy a stroll around the area, where wildlife is often visible, and the sense of calm tranquillity is abundant.
The waters may be a little cool in the spring but are welcoming to waders, nonetheless.
Coming Soon: American Surf Parks
Where: Myrtle Beach
Myrtle Beach will soon be home to South Carolina's first man-made surf park, called American Surf Park.
The park's surfing lagoon will generate up to 1,000 waves per hour, with heights between 2-6 feet.
The development will also include an amphitheatre to accommodate up to 15,000 people.
Preliminary renderings of the park have been completed and the build is expected to begin in 2021.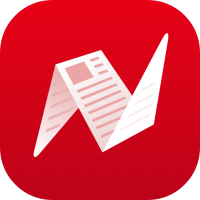 This is original content from NewsBreak's Creator Program. Join today to publish and share your own content.
#SummerBucketList