They don't call it the Cowboy State for nothing. Explore Wyoming's rich mining history which was at the centre of the West with a visit to one of these striking ghost towns.
As well as being the least-populated US state, Wyoming is famed for its open roads, big skies, windswept plains and iconic Grand Teton and Yellowstone national parks.
But hidden away among its windswept plains and brooding blue skies are a number of fascinating abandoned mining towns.
Because during the 1800s, the pioneering spirit was alive and well in Wyoming. Thousands of farmers and their families made the six-month trek along the Oregon Trail, and prospectors ventured out West in hopes of striking it rich.
While pioneers from this time are long gone, remnants of their abandoned frontier settlements linger throughout Wyoming, providing a rare glimpse into this bygone era.
Complete with old graveyards, original log structures and worn out wagon trails, ghost towns feed the imagination with actual artifacts from this transformative piece of American history.
5 must-see Wyoming ghost towns
These five ghost towns transport you back to the 1800s when the West was wild and hard work was fueled by aspirations of a better life.
1. South Pass City
Region: Northwest Wyoming
South Pass City is a historic gold mining town and is one of Wyoming's largest historic sites, with 24 historic structures, more than 30 period room exhibits, a visitors' center, picnic areas and nature trails.
Nestled in a protected canyon, South Pass City boomed with the discovery of gold in the late 1860s and became one of the busiest cities in the region.
Approximately 2,000 miners lived in ramshackle housing around the city, hauled their gold to the assay office and spent it in the community's then-thriving businesses.
By 1872, work at the Clarissa Mine dwindled, and most of the miners moved on, leaving behind the town they created.
Visit this deserted settlement, which consists of more than 20 authentically restored structures, and partake in original pastimes such as panning for gold in Willow Creek and ordering a sarsaparilla soda at the Smith-Sherlock General Store.
For more information visit southpasscity.com.
2. Atlantic City
Region: Northwest Wyoming
Take a step back in time when you enter the small community called Atlantic City, neighbor to two other old gold mining towns, South Pass City and Miner's Delight or Hamilton City.
This authentic, historic town remains true to its origins when it was a gold mining camp during the turn of the century.
Near South Pass City, this booming mining town enjoyed short-lived prosperity starting in the late 1860s.
Atlantic City had nearly 2,000 miners, many of whom were vacationers or part-time prospectors looking to score gold, so the town had many options for leisure and entertainment.
During its heyday, the town reportedly had a brewery, dance hall and opera house. Currently, many original log homes and structures still remain, including a church and general store.
Be sure to stop by the Atlantic City Mercantile, which is listed on the National Register of Historic Places, to grab a drink and a bite to eat.
For more information visit windriver.org.
3. Kirwin
Region: Northwest Wyoming
This ghost town is situated on U.S. Forest Service land along the Wood River, near the town of Meeteetse.
During the 1890s, Kirwin had 38 buildings and approximately 200 residents, many of whom migrated to the settlement during its gold and silver boom.
The town began to deteriorate in 1907 when a massive snowstorm caused an avalanche, killing three people.
In the 1930s, the land became part of the Double Dee Guest Ranch, a place visited by Amelia Earhart and her husband, George Putnam.
A cabin was under construction for Earhart when she disappeared during her around-the-world flight in 1937, and it was never completed.
View the remnants of her cabin, which are visible about a mile from Kirwin, as well as an old hotel, small log structures and mining machinery at the abandoned settlement.
For more information visit codyyellowstone.org.
4. Overland Trail Stage Station
Region: Southwest Wyoming
Although Point of Rocks Stage Station is not technically a ghost town, as the only station fully intact on the Overland Trail, it certainly is a ghost of the past.
The station is located just south of Interstate 80 at Point of Rocks.
Explore the building, and then walk west on the Overland Trail. Less than a quarter-mile to the west, find fenced gravesites dating back to the 19th century.
Established by "Stagecoach King" Ben Holladay on orders from the U.S. Post Office Department, the Overland Trail carried nearly 20,000 emigrants a year west between 1862 and 1868.
During that time, the trail was the only route on which the U.S. government would allow travel due to continuing Indian uprising conflicts on the Oregon Trail.
5. Grand Encampment Copper District
Region: Southeast Wyoming
The discovery of copper and development of the Ferris-Haggarty copper mine in the Sierra Madre in 1897 gave rise to several mining towns – most of which are now ghost towns – including Battle, atop the Continental Divide, and Dillon, which was established a mile from the mine.
Many of the buildings from the town of Battle have been relocated to nearby encampments, such as the one that was moved to Grand Encampment Museum where it is operated as the Battle Miner newspaper office.
For the most part, Dillon's log cabins have fallen to disrepair and the seasons, but at the ghost town site, you will see some of the deteriorating logs and can identify places where others were positioned. 
Learn more about these deserted frontier settlements at the Grand Encampment Museum, which has its own re-created town formed with historic structures moved from throughout the valley.
Then drive the Battle Pass Scenic Byway to explore these historic places and take in the area's beautiful landscapes.
Named for a famous Battle between Indians and Fur Trappers in 1841, Battle Pass is A 57-mile paved highway over the crest of the little-visited Sierra Madre Mountains of the Medicine Bow National Forest.
This drive is an idyllic journey that climbs high over the Sierra Madre of southeastern Wyoming.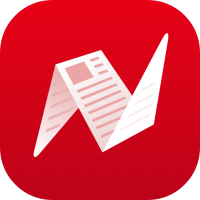 This is original content from NewsBreak's Creator Program. Join today to publish and share your own content.