Stay somewhere extraordinary this summer with these quirky and unusual Oregon lodgings.
With a rugged coastline, wild rivers, evergreen forests, scenic bikeways, mountain vistas and abundant farmlands, Oregon is home to a vast array of unique natural landscapes home to an abundance of flora and fauna.
There's the breathtakingly blue Crater Lake, which at 1,932 feet, is the deepest lake in the United States.
There's the chillingly named Hells Canyon, the deepest river-carved gorge in North America at 7,913 feet.
The John Day Fossil Beds National Monument is one of the richest fossil sites in the world – visitors would have to travel to Pakistan to find a fossil bed to rival it.
The largest concentration of wintering bald eagles can be found in Klamath Basin National Wildlife Refuge Complex and the Malheur Wildlife Refuge is home to the largest freshwater marsh in the U.S.
Then there are Oregon's towns and cities. From Portland and its food carts, craft breweries and hipster coffee haunts to the historic Gold Rush town of Jacksonville now known for its thriving cultural and epicurean scene, no city is like another in Oregon.
So once you've planned the perfect trip, take a look at the below to find the perfect pillow.
7 unique places to stay in Oregon this summer
Oregon boasts every accommodation option from B&Bs and boutique hotels to ranch stays to glamping grounds, but if you're looking for something really different this summer, have a look at these unique accommodation options from across the Beaver State.
I've hand-picked these favorites but there are almost countless more to choose from. Take a look at the Travel Oregon options here or check out Booking.com for more ideas.
1. Farm stay and play
Named after its owners, Suzanne Willow and Lanita Witt, Willow-Witt Ranch is a 445-acre sustainable ranch and farm stay located just 12 miles from Ashland.
Part of the Siskiyou National Monument, the unique, off-the-grid living style invites guests to relax, breathe in the clean air, drink pure spring water (and fresh goat's milk!) and taste the freshness of food picked and harvested on the farm.
The ranch is family-friendly and offers numerous opportunities to engage with the animals by feeding, milking, gathering eggs or working in the vegetable garden.
The lodging options include the fully-stocked Meadow House and Farmhouse Studio, or a Furnished Wall Tent.
Guests are also welcome to bring their own tent and stay in the forested campground. There's even an on-site farm store where guests can buy their organic meats, eggs, vegetables and more.
2. No dancing with wolves here!
Serving as a refuge to travelers off the Applegate Trail since the late 1800s (and now Interstate 5), the Wolf Creek Inn recently reopened its doors in early 2018 and has been preserved in its original state.
The new innkeepers, a sister-brother-duo from Portland, thoughtfully renovated the property to recreate its 1883 classic revival style complete with original flooring.
The redesign includes modern-day luxuries like Parklane Mattresses and blackout curtains.
Throughout its lifetime, the Inn has hosted many celebrities, including Clark Gable (they have a Clark Gable suite), Jack London and Orson Welles.
Even if you don't spend the night, there's plenty to explore at the historic property or grab a bite to eat at its restaurant, the Wolf Creek Tavern.
3. Southern Oregon summits
While Oregon is home to several accessible fire lookouts you can rent, not all fire lookouts are made the same.
In 2014, R. Dabney Thompkins and Allen Colley designed an experimental weekend getaway now known as the Summit Prairie Fire Lookout.
Located in Tiller, on 40 acres of meadows and surrounded by 160 acres of Umpqua National Forest, this fire lookout is off-the-grid luxury at its finest.
Amenities include a beautiful wooden interior decked out in Pendleton, large kitchen table, queen size bed with two twin beds.
The interior's replete with heated running water, a stove and a solar-powered propane refrigerator and freezer. If that isn't enough, they also have a wood-fired hot tub and hammock tree.
During the summer months, they host all-inclusive weekend retreats where guests are treated to onsite chefs, winemakers, yoga classes, arts and crafts, live music and a community of people from all over the world.
4. Boutique chic lodging in Oregon wine country
As if historic downtown McMinnville wasn't charming enough, now its newest downtown resident is the luxury lifestyle Atticus Hotel.
Built from the ground up, no detail has been overlooked in this 36-room, ultra-chic hotel.
When it came time for owners/business partners (and local McMinnville residents), Erin Stephenson and Brian Shea, to source interior furniture, fixtures and décor, they went with the philosophy of "start in McMinnville – if we can't find what we're looking for here, slowly expand the search."
This resulted in almost all Oregon-made products in the hotel.
And don't forget to hop on the complimentary cruiser bikes to visit a few of McMinnville's 20 walkable wine tasting rooms!
5. Rest and relax at Bridal Veil Lodge
When you see this unassuming cabin situated across the parking lot from the trailhead to Bridal Veil Falls in the Columbia River Gorge, it's easy to mistake it for a gift shop where hikers can grab a coffee and snack before their short hike.
Once you step inside the 1920s Bridal VeilLodge Bed & Breakfast, you're met with a Zen-like vibe that makes you never want to leave.
Guests can nestle into a plush chair in the sunroom, sip coffee in the beautiful kitchen, or retreat to the cosy comfort of the four beautiful, thoughtfully decorated bedrooms.
The 28-acre grounds offer an additional guest cabin, as well as gardens to explore, hammocks for lounging and trails for hiking.
6. Sisters serenity
Just outside of Sisters, with a forest of lodgepole pines as a backdrop, lies the peaceful and luxurious FivePine Lodge.
With options to stay in the main lodge or one of the property's many cabins, visitors will revel in the quiet comfort.
FivePine offers guests an array of amenities including a complimentary nightly wine and beer happy hour, access to Sisters Athletic Club and free-to-use cruiser bikes to explore the grounds or take a quick jaunt into Sisters.
If you'd rather not cruise, it's just a short stroll (they share a parking lot) to Three Creeks Brewing where you can sample some of their award-winning ales and grab a bite from their brewpub menu.
Top off your day with a movie at Sisters Movie House.
7. Suttle Lodge & Boathouse
Need some laid back #lakevibes? The Suttle Lodge is here for you.
With lodging options that fit any budget, guests can settle into one of the spacious lodge rooms, lakeside cabins or rustic cabins.
The summer season focuses on unique outdoor experiences—brewery cookouts, wine tastings and free concerts.
Dive into a delicious menu curated by Joshua McFadden; or dive into the lake before enjoying a cocktail in the Boathouse or IPA at the Beer Garden.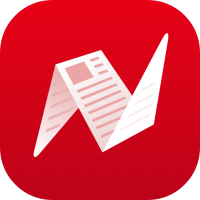 This is original content from NewsBreak's Creator Program. Join today to publish and share your own content.