From the world's largest ball of paint to a mascot hall of fame, these curious and unique Indiana attractions are like no other.
There's more to Indiana than the Indy 500 race. "The Greatest Spectacle in Racing" is fantastical but there's more to the Hoosier State than exhaust fumes and tarmac.
From corn-stubbled plains and pie-eating Amish Country to moody sand dunes and cave and river systems to explore, Indiana is also blessed with unique places and remarkable natural features across its State Parks, forests and lakes. Indeed, Indiana's natural wonders are legion.
But Indiana is also home to a number of curiosities and unique attractions that may well fly under the radar of many visitors.
As such, I'd thought I'd open a window into the world of 11 weird and wonderful Indiana sites that are worth your time.
1. Old Jail Inn, Rockville
Here's a way to stay in a jail cell without being locked inside! Located right on the courthouse square, the cells have been converted to guest rooms, and you can eat where the prisoners used to.
Now, most people don't overnight in jail by choice. But you can here!
The Old Jail Inn in Rockville offers five cell-block rooms in the building that housed the Parke County Sheriff's office and jail from 1879 to 1998.
Choose from the Dillinger, Al Capone, Thelma & Louise, Elvis, and Jesse James cells.
If a jail cell isn't your thing, try one of the inn's suites with more privacy and comforts of home that still have the barred doors.
More information: oldjailinn.com
2. Tibetan Mongolian Buddhist Cultural Center, Bloomington
Dedicated to the people of Tibet, this Cultural Center, located on 90 acres just south of town, offers a relaxing and peaceful setting for meditation and reflection.
Throughout the year, it provides a place for workshops, teachings, seminars, initiations, retreats and ceremonies relating to the Tibetan and Mongolian cultures. 
Highlights include the Kumbum Chamtse Ling Temple, butter sculptures, a permanent sand mandala and many other works of art.
The TMBCC was a favorite retreat of the Dali Lama, this relaxing retreat offers tours, yoga classes, meditation and festivals.
It's possible to stay overnight at the TMBCC in a yurt or cabin.
More information: tmbcc.org
3. Annie Oakley Perfumery, Ligonier
The one and only US perfumery, which has sold 2 million bottles since they opened in 1980!
A factory tour lets you view the creative perfumery process, and a perfumer might create a fragrance just for you.
More information: annieoakley.com
4. Toboggan Run at Pokagon State Park, Angola
About 90,000 people come each winter to zoom down the region's only refrigerated toboggan run.
The ride begins at the top of a 30-foot tower and then drops along dips and valleys for 1/4 mile – the top speed is 42 mph during the 20 to 30 second thrill ride.
More information: www.in.gov
5. World's Largest Ball of Paint, Alexandria
It started in 1977 when someone painted a baseball, and it's grown ever since. Now it has more than 26,000 coats of paint and weighs about 2.5 tons!
The World's Largest Ball of Paint sits quietly and ever-growing in Alexandria, Indiana. For 36 years, the ball of paint has been cared for by Mike and Glenda Carmichael.
The ball is comprised of approximately 23,400 layers of paint and weighs over 4,000 pounds.
Visitors aren't limited to just witnessing the paint idol in its latex glory, but can also help expand it by painting their very own layer! 
More information: ballofpaint.com
6. Covered Bridges, Parke County
Nine communities welcome you to the Covered Bridge Capital of the World, home to a 10-day festival that draws over 2 million visitors from around the world each October.
The festival is Indiana's Largest Festival and is known as "The Covered Bridge Capital of the World" with 31 Covered Bridges all found in a rustic, charming setting.
Each covered bridge comes with its own unique past. Unique foods, crafts and, of course, covered bridges are the highlights of the festival.
More information: coveredbridges.com
7. NCAA Hall of Champions, Indianapolis
Americans are crazy about college athletics, and Indiana State is home to the National Collegiate Athletic Association headquarters.
The Hall of Champions is an interactive place to learn about the 24 collegiate sports and the 400,000 student-athletes who compete in them.
The venue boasts two levels of interactive exhibits to engage visitors and create a true-to-life understanding of what it takes to make the grade.
On the first level, all 24 NCAA sports are represented and include trivia challenges, current team rankings, video highlights, and artefacts donated from colleges around the nation.
The second level is a fully interactive area to compete virtually and hands-on through sports simulators, a 1930s retro gymnasium, ski simulator and more.
More information: ncaahallofchampions.org
8. Mascot Hall of Fame, Whiting
As silly as it sounds, the recently opened children's museum features some of the most famous furry mascots which get the crowds going at the collegiate and professional sporting events.
There are tons of ways to play and be active in this attraction near Lake Michigan.
More information: mascothalloffame.com
9. Wind Farm Tours, Fowler
It feels like you've entered another world when the fields of windmills suddenly pop up on the horizon.
As home to Indiana's First Wind Farm, Benton County has certainly been the topic of many discussions across the state, nation and even the world.
Locals are apparently "tickled to welcome visitors to our County to see the Wind Turbines that have been making the news all over".
From April to October, you can tour a wind farm, where you even walk up to and even touch a blade (when it's stationary!)
More information: bentoncounty.in.gov
10. Broken Wagon Bison, Hobart
Located on 160 acres in Hobart, Broken Wagon Bison's herd now numbers over 70 and provides locally grown bison meat, bison leather goods, and bison hides, as well as one-of-a-kind jewellery at their store.
The onsite store sells this delicious and low-fat meat as well as unique jewelry and other gifts.
More information: brokenwagonbison.com
11. Ozark Fisheries, Martinsville
Ozark Fisheries is a 4th generation family-owned and operated ornamental goldfish and koi farm founded in 1926.
The aquaculture farm raises ornamental fish, including goldfish, koi and butterfly koi.
A tour includes the farm, the koi spawning facilities, production ponds and shipping facilities.
More information: ozarkfisheries.com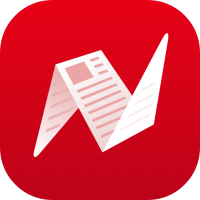 This is original content from NewsBreak's Creator Program. Join today to publish and share your own content.