Charleston has been crowned the best small city in the United States in the Condé Nast Traveler 2020 Readers' Choice Awards.
For the tenth consecutive year, Charleston has been named the most popular small city in the United States, according to Condé Nast Traveler magazine.
Results of the 33rd annual awards were announced and celebrated in a recent issue of the popular travel magazine.
More than 715,000 Condé Nast Traveler readers submitted an incredible number of responses rating their travel experiences across the globe.
"The results of this year's survey, conducted at the start of the COVID-19 pandemic, are a testament of the lasting powers of a meaningful travel experience. The winners represent the best for our audience and offer plenty of trip-planning inspiration for all the adventures we can't wait to have next." – said Jesse Ashlock, U.S. Editor of Condé Nast Traveler.

The Readers' Choice Awards are the longest-running and most prestigious recognition of excellence in the travel industry.
"We are thrilled and humbled to be recognized with this accolade for the tenth consecutive year. Achieving this unprecedented milestone as we celebrate the 350th anniversary of Charleston's founding makes it even more meaningful. We never lose sight of the fact that readers determine these prestigious awards. Our industry has been deeply impacted by the pandemic. As we safely welcome back visitors with the genuine hospitality synonymous with the Charleston region, it's wonderful to know that the area's illustrious accommodations, breathtaking waterways, vast outdoor experiences, world-renowned cuisine, and authentic history continue to resonate with travelers in such a powerful way." – Michael Tall, Chairman of Explore Charleston's Board of Governors
In addition to Charleston's No. 1 Small City in the US, Kiawah Island was voted No. 5 and Isle of Palms was voted No. 7 on the list of Best Islands in the US.
Condé Nast readers also voted Charleston's airport among the best airports in the U.S. Ranked No. 9, this is the second time Charleston International has earned a distinction among Condé Nast Travelers' top 10.
The Sanctuary at Kiawah Island Golf Resort and the Charleston Harbor Resort & Marina were named among the Best Resorts in the South.
America's best small cities
Following Charleston, Santa Fe in New Mexico was named America's second-best small city followed by Carmel-by-the-Sea and Laguna Beach in California.
Charleston, South Carolina
Santa Fe, New Mexico
Carmel-by-the-Sea, California
Laguna Beach, California
Alexandria, Virginia
Greenville, South Carolina
Aspen, Colorado
Savannah, Georgia
Jackson Hole, Wyoming
Key West, Florida
Why is Charleston so popular?
It is the flavors, sights, sounds and traditions that define Charleston's heart and soul, and continue to make the small city such an appealing place to visit.
Here are just a few of the reasons Charleston continues to enchant visitors and locals alike:
Outdoor recreation & relaxation: Miles of white sand beaches, an ocean, tidal creeks, paths to bike and walk, and adventure everywhere you look. See what the world's talking about.
Unforgettable cuisine & hospitality: Charleston cuisine is all about celebrating our seafaring and agrarian cultures, reveling in the abundance gathered from our waters, gardens, and fields, and being embraced by some of the world's most gracious hospitality.
Art & culture: Creativity is imbued in every part of Charleston's culture. From its art and architecture to its food, music, and pursuits of the people who call it home.
Fun for every age: A family vacation in Charleston includes plantations and piazzas. 90 miles of coastline and 120 public parks, alligators and artifacts, patriots and pirates, fun family events and so many adventures, you'll have to come back!
History: Yes, Charleston has cobblestone streets and historic landmarks aplenty, but it's the stories that come to life through the people, art, architecture, food, and fashion that capture the world's imagination and heart.
Shopping: Whether you're browsing the racks at high-fashion boutiques or treating yourself to local designs, you're sure to find something to treasure.
How was Charleston described?
This is how Condé Nast Traveler magazine described Charleston and justified the city's continued success in the awards:
"Charleston may be a small town, but this city punches well above its weight. When you consider everything it has to offer – history, culture, food, charm – it's no wonder the so-called Holy City has topped our list of the best small cities in the U.S. for ten years running."
"While its robust F&B scene, which includes a steady annual circuit of nationally recognized food and culture festivals, continues to be a draw, visitors are rarely prepared for the city's good looks."
"Stately homes, cobblestone streets, waterfront views, and an abundance of flowering window boxes only add to its welcoming vibe"
"Find a seat among its many outdoor terraces for a drink and some fresh oysters (we recommend hitting the Ordinary), and try to resist the urge to up and move here."
What to know before you visit Charleston: updated guidelines
1. The mask ordinance requiring face coverings in South Carolina has now expired.
2. Restaurants may ask you to wear a mask and only remove it when seated at your table. Please be prepared for the individual restaurant's policies in place. Outdoor dining has been expanded wherever possible.
3. Shops, attractions and tours are carefully managing the number of guests at any given time and may ask you to wear a mask and maintain proper social distance to enter/participate.
4. Hotels and rental properties are paying particular attention to enhanced cleaning protocols. Check-in and out times have been adjusted and/or rooms have been taken out of inventory to ensure the appropriate time between occupancy.
Best hotels in Charleston
The following were named the top hotels in the Charleston area for 2020 (listed alphabetically):
Belmond Charleston Place
The Dewberry Charleston
French Quarter Inn
Harbourview Inn
Hotel Bennett
John Rutledge House Inn
The Restoration
The Spectator
The Vendue
Wentworth Mansion
For the complete list of the Condé Nast Traveler 2020 Readers' Choice Awards, visit the Condé Nast Traveler website.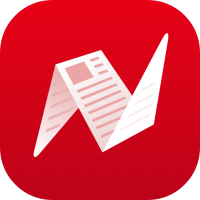 This is original content from NewsBreak's Creator Program. Join today to publish and share your own content.