(Boston, Ma)
The city of Boston is creating a new program to improve how it responds to mental health calls. Acting Boston Mayor Kim Janey asked the Health and Human Services Cabinet and the Boston Police Department to design a pilot program to help decrease the role of police in responding to mental health crises in the city.
In a listening session held on July 15, city officials laid out their ideas for the program for members of the community to hear.
"The goal of the administration is to decrease the involvement of Boston Police in responding to these calls, and increase the role of clinicians," said Chief of Health and Human Services Marty Martinez. "Our goal ultimately, and my goal as the Health and Human Services Chief, is to ensure we're providing the best possible response to residents who need support and assistance related to mental health challenges."
The members of the community present at the meeting were invited to give public testimony about the concerns they have and issues they would like to see addressed in a potential program.
"Sometimes the mental health challenges that we're seeing are because people are food insecure, or because people are isolated. So having more resources in community-based organizations, I see that more as preventative," said Gina Benjamin, a clinical social worker. "Some of the crises could really be prevented, if basic needs are being met."
"I've seen time and time again, how the policies and protocols that exist in some of our institutions, are really not in the spirit of addressing the complex trauma that people have experienced and the complex substance use issues that that we're facing in the city," said Lisa Morishanti, a mental health worker, stressing the importance that the city not take a punitive approach to solving these problems.
"This became one of the most traumatizing experiences of my life, that I had to spend years in therapy for," said San Tran, describing a time when two police officers pulled her out of a meeting at work. They were responding to a 911 mental health call placed by Tran's concerned friends. "No one was listening to me. The police officers, as kind as they were, clearly were not trained in evaluating my mental health state at the time. It's not just having mental health training for police officers; we really need a true alternative response that doesn't further traumatize the person."
Boston is not the first city in Massachusetts to consider policing alternatives surrounding mental health. In Lynn, city officials approved a budget that allocates $500,000 for an unarmed crisis response team for mental health emergencies. Lynn's pilot program is set to start at the beginning of next year.
Mental health response units are not without precedent in the United States. For over 30 years, Eugene, Oregon's CAHOOTS program, short for Crisis Assistance Helping Out On The Streets, has provided an alternative to the presence of armed officers in response to a mental health crisis. The program utilizes two-person teams consisting of a medic (a nurse, paramedic, or EMT) and a crisis worker who has substantial training and experience in the mental health field, to deal with issues such as conflict resolution, welfare checks, substance abuse, and suicide threats. According to their website, the teams rely on trauma-informed de-escalation and harm reduction techniques.
The City of Boston website has provided a request for information form, where residents can continue to share their thoughts on this new program.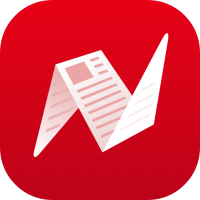 This is original content from NewsBreak's Creator Program. Join today to publish and share your own content.