(Boston, Ma) The rise in families experiencing hunger during the coronavirus pandemic has shed light on the larger causes of food insecurity in Massachusetts. According to a survey by The MassINC Polling Group, 47% of respondents faced low to very low food security, despite the expanded assistance programs provided by the state during the pandemic.
"The level of need we found shows food insecurity is an ongoing concern even as the worst of the pandemic passes," said Steve Koczela, president of The MassINC Polling Group, in a statement. "The sheer number of respondents we reached for this poll, over 10,000 households, lets policymakers at the state and local level respond in a very nuanced way."
There are some, like Nancy Jamison, founder and executive director of Fair Foods, that think this trend illustrates a deeper problem.
"There's been a food insecurity problem in America for 30 years, since I've been doing this," she said. "What it is, is lack of pay. In America, we have an incredibly wide income disparity."
Jamison believes that people in positions of power, such as executives at hospitals and universities, make too much money and are not willing to share any of it with the workers who keep the facilities running.
"Until we deal with wage issues in this country, we're going to have food insecurity. That's my answer and that's been my answer for 30 years, by the way. I think it's a disgrace," she said. "And I'm not one of those people. I want to be very clear about that. I make $8 an hour less than the working men here. I make minimum wage on purpose."
Fair Foods aims to provide affordable groceries to low-income families across the city of Boston and the state. They rely on a network of trucks and volunteers to rescue produce and sell it to consumers at a more affordable price, with initiatives such as the $2 bag program, which includes a bag of produce and other additional groceries at different sites around the city.
"When I was 40 years old, I decided to do something good with my life," Jamison said. "And I wanted to be a philanthropist. But I realized I didn't have $250 million dollars to give away. But I knew if I worked hard, I could deliver $250 million dollars' worth of food."
Other indicators that Boston's food insecurity problem goes beyond the pandemic are the sustained and increasing popularity of community fridges and what is known as the "Snap Gap," where more than 700,000 residents enrolled in MassHealth are not receiving food assistance benefits through the federally funded Supplemental Nutrition Assistance Program, despite being eligible for them.The state administers food and health programs separately, which likely contributes to the assistance gap for these residents. Since the application process and collection of documents for Masshealth and SNAP is duplicated, it creates more work for both the state and for low-income households.
Additionally, the issue of food deserts, or areas that have limited access to affordable and nutritious food, has been a problem in Boston, well as in other cities in Massachusetts, before the pandemic. Studies show that Black and Latino families are disproportionately affected.
Fair Foods has sites in underserved communities around Boston, including Dorchester, Mattapan and Roxbury.
With COVID restrictions being lifted in the state, food insecurity is decreasing. But pre-pandemic issues of hunger still remain.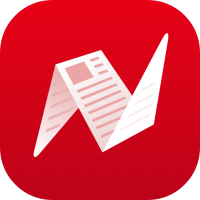 This is original content from NewsBreak's Creator Program. Join today to publish and share your own content.