(Boston, Ma) On June 16, medical professionals from Tufts Children's hospital discussed the impact of the COVID-19 pandemic on a growing crisis involving children's mental health during a virtual seminar. The event, titled "Epidemic in the Pandemic," involved nurses, child psychiatrists and other medical experts.
"Previously, I was assisting in a COVID ICU where I saw an immense amount of human suffering. However, this pediatric mental health epidemic is unlike anything I have ever experienced in my nursing career," said Mary-Margaret Quinn, a nurse at Tufts Children's Hospital. "At the start of the pandemic, I remember hearing the phrase, 'the good news is children are not going to get sick.' Yet in asking them to help us stop the spread of COVID-19, we have also robbed them of a year of their childhood."
According to Quinn, children as young as seven are coming into the hospital with symptoms of depression. The Tufts pediatric medical surgical unit has 25 beds, and sometimes up to one third of those beds can be occupied by children and adolescents suffering from mental health issues. She wants the state of Massachusetts to open up more facilities that are better equipped to assist these patients.
"We need to remove the stigma that is associated with talking about mental health," Quinn said.
Mental health issues among children and teenagers in the wake of the pandemic have not gone unnoticed. There has been a reported increase in loneliness and anxiety, suicidal thinking and despair. There has even been a surge in child abuse. Altogether, the rise in these conditions signals a mental health crisis on top of the physical health crisis of COVID: an epidemic within the pandemic.
Even before the pandemic, mental health problems were on the rise in young people. In recent data analysis of private health insurance claims by Fair Health, between March 2019 and March 2020, mental health claims in teens doubled, intentional self-harm claims increased by 90.7% and overdose claims increased by 94.9%. Meanwhile, general anxiety disorder claims increased 93.6% between April 2019 and April 2020. The Centers for Disease Control and Prevention found similar data on children's mental health.
Staff members at Tufts employ strategies such as limiting internet use, hanging inspirational quotes on the wall, artwork, music therapy and a service dog named Bob that was granted to them by the Dunkin Joy in Childhood Foundation.
"We call him everyone's favorite coworker," said Allison Butler, Child Life Specialist at Tufts.
Additionally, there are many mental health services that are accessible for free in Massachusetts. The National Alliance on Mental Illness provides a large list of resources available on its website for the Massachusetts chapter, including sections for young adults, children, and teens. Similarly, the Massachusetts General Hospital Psychiatry Department offers a curated selection of resources.
The National Association of Free and Charitable Clinics also allows people to search for charitable clinics and pharmacies in their area. During COVID, many clinics switched to virtual care, providing easier access to services.
As schools reopen across the country and life slowly returns to normal for teens and children, mental health issues exacerbated by the pandemic continue to persist and may be a problem in the future.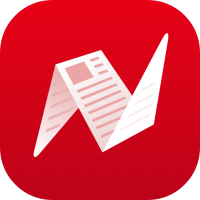 This is original content from NewsBreak's Creator Program. Join today to publish and share your own content.