By Peter Fischetti
The local newspaper last week ran a story about the three most expensive homes for sale in Panama City Beach, which I'm sure was interesting to the nine people around here who can afford a $10 million estate. Yes, it must be nice to fill your pool with bottled water. But what about the rest of us living on a fixed income who have been reduced to buying 500 Island Dressing and WD-20? After our cable bill went up another $10 a month, we gave up several stations and now are stuck with the Bowling Channel. So it was hard to relate to that story.
With that in mind, I've done some research and found the three least expensive homes for sale in the Panama City area. Keep in mind that at any moment, a clever investor could make a cash offer and by the time you read this, well, you may be out of luck.
That's what happened to the home at 235 N. James Ave., which was the least expensive at $59,900 when this article was started. Alas, when I called the listing agent, Daryle Burkey of Coldwell Banker, he had just received a full-price cash offer on the cottage, built in 1936. "It's a little piece of history in Keiths Bay Harbor in the historic Millville area," he said. It was sold after just three days on the market.
So now here are the least expensive homes still on the market as listed on the Central Panhandle Association of Realtors website.
For $69,900, you can own 12322 Caruso Drive, Unit D in East Callaway Heights (although Heights may mean it has a second story). David Weeks of Counts Real Estate, who has the listing, suggests it would make "a nice rental unit" and might rent for $600 a month. Yes it's small, but with 680 square feet, it has more living space and is $10,000 less expensive than a new GMC Yukon Denali.
The home has sat patiently on the market for more than five months, but Weeks says it's livable right now. "The remodel is almost complete since Hurricane Michael." And while it isn't waterfront property like that $10 million place, it does have washer/dryer hookups.
Need more space and want to be closer to the historic downtown area? Well, for just $95 more, you can pick up 1018 Oak Ave. in Panama City. Yes, for $69,995, you get 1,435 square feet with a quarter acre of property. Lance Rhea of America Realty of Bay County, who has the listing, sees it as a "great opportunity to be part of the revitalization of downtown. In the next five or 10 years, the whole area will be revitalized."
The home, built in 1938, has a new refrigerator, new roofing panels and a new backyard fence. Unfortunately, it does show its age. "You'd be taking your chances living in it" in its present condition, Rhea says. "Half the house is gutted and it needs a lot of work." That might be why it's been on the market for seven months. But it is a quarter acre of property and here's a bonus: It's just a few blocks from Fowhand Furniture, so you can wheel your new couch home without a delivery charge.
Then there is 6732 E. Sixth St., also in the Callaway area and also listed by Lance Rhea. At $78,900, you'll have to dig a little deeper in your pocket but the property is a third of an acre. The agent reports that lots of work has been completed on the 800-square-foot home since damage from Hurricane Michael. "The roof has been replaced with a new metal roof and the exterior siding and windows are also brand new."
On the other hand, interior walls need to be finished and then painted and some of the linoleum has yet to be glued down. So you may be 'floored' if you tour the house.
Finally, a bit of advice: Buy a home far enough out of the city that the traffic isn't heavy but close enough to the city that they still deliver pizza.
Peter Fischetti is a retired journalist living in Panama City Beach, where the traffic is always heavy and pizza delivery is always late.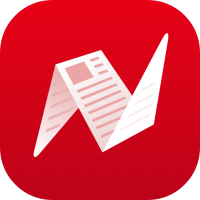 This is original content from NewsBreak's Creator Program. Join today to publish and share your own content.