By Peter Fischetti
Babs Umenhofer doesn't want to scare her guests for the rest of their life. "I just want them to have nightmares for a week," she explained.
Well at least for a few hours. That's the amount of time adult visitors will be spending at the haunted house she is creating for "Hal O'Ween's Nightmares," a fundraising production this fall at the Panama City Beach Senior Center. And the best part is that she's looking for residents whose job it will be to do the scaring.
The senior center will be divided into 13 unique rooms (or scenes), where 31 actors of all ages will portray characters trained to be more frightening than Rosanne singing "The National Anthem."
Umenhofer, who came up with the idea, serves on the board of the Senior Center Foundation and the Kaleidoscope Theatre, and both organizations will benefit from donations and ticket sales. (Cost of admission hasn't yet been determined.) She has put on similar shows in Pennsylvania and Tennessee, just two of the 30 or so places she's lived ("I'm a gypsy") as the daughter of a contractor.
In the back of the large meeting room at the senior center are an organ and piano that Umenhofer hints will provide some eerie music to set the stage for some chilling surprises. But that's about all she'll share.
As scary as she plans to make "Hal O'Ween's Nightmares," it won't come close to the real nightmare that supporters of the Kaleidoscope Theatre endured as Hurricane Michael swept through Lynn Haven almost two years ago. Lois Carter, past president and board member, of the organization, is candid about the future. "We are unsure when we can open," she said.
While productions have been held elsewhere, "We lose money at off-site venues so we need to come up with at least $300,000 just to get the building finished. Right now it is just sitting there, partially finished and we desperately need to finish and do what we do best: theatre by and for the community."
Sue Peipert, who manages the senior center, is excited to be hosting the event, which will be held on the evenings of Friday, Oct. 29, and Saturday, Oct. 30. A special, less-scary show for children will be on Saturday afternoon. "We feel great," she said. "It's a big fundraiser, for us. Because of Covid-19, revenue has been down, and this will help us keep the lights on. We want to do more events like dancing and barbecues. We already have volunteers from the senior center. I'll be one of them, but I haven't been told yet what my role will be."
To make this a truly community event, volunteers are needed for every aspect of the production, from actors, make-up artists and carpenters to crafters, painters, photographers and lighting and sound experts. As an example, Ralph Thurston, who teaches a woodworking class at the center, is building coffins. Help is also needed in creating props and setting up the rooms. The senior center will be closed for an entire week to prepare for the big event.
If you're interested in being a part of "Hal O'Ween's Nightmares," attend one of the three informational meeting to learn more and sign up. All will be held on Tuesday, July 20, at 12:30, 3 and 6 p.m. at the center, 423 Lyndell Lane. For more information, call Babs Umenhofer at (850) 708-5354.
Peter Fischetti is a retired journalist living in Panama City Beach.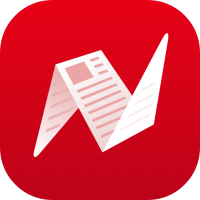 This is original content from NewsBreak's Creator Program. Join today to publish and share your own content.