By Peter Fischetti
As of June 28, Panama City Beach has cited 241 tourists and residents for swimming in the Gulf while double red flags were flying. The city has collected about $28,000, and plenty more is still owed.
All of the fines are for first offenses, with a fine of $500 that is reduced to $250 if paid within 20 days. So the minimum the city can collect from the 241 fines—assuming all were paid within 20 days—is $60,250. The most—assuming all are paid beyond 20 days—is $120,500.
Debbie Ward, the city's director of communications, provided the figures, and said the revenue will be added to the general fund. That means "the funds are not restricted," and can be used for salaries and operating supplies for any city department.
Coincidentally, at a recent City Council meeting, the Parks and Recreation Department released a "wish list" of $36 million in projects, including $6 million for purchasing property to build an ice skating rink. The money could go towards paying for that, or new carpet at the library, or lighting for festivals at Frank Brown Park.
But is there a better way to spend the money? Panama City Beach residents who were asked that question shared their ideas, and almost all want the city to apply the revenue in a way that could make the beaches safer.
Marty Kinchen, who lives right on the beach at Highway 79, is among several residents who'd like more flags on the beach. "I realize it takes a long time to change the flags when the directive comes down to do so," she said, "but they're so far apart, most of those who are vacationing here don't know where to look for them."
But Dru Roberts of Breakfast Point points out, "(That's) no excuse. They can look online or make a call. It's that simple. TV news is full of it. Don't be fooled; they just defy any law and do whatever they want." And Tom Mulkerin of Bid-a-Wee would put small flags representing conditions on the Gulf on the vehicles that patrol the beach.
Jon Sherman of Colony and Karen Verhonich of North Beach Estates want more lifeguards, and Cher Adams of Edgewater would pay a bonus to lifeguards "who risk their life to pull these people out and a fund for the family of a lifeguard who dies trying to save them."
Erica Smith of Bahama Beach said, "I think it should be used to support our police and fire departments—all emergency departments. They risk their lives to save those who won't listen."
Kurt Andersson of Open Sands agrees and goes further. "Funds should be used to support the fire/rescue services, and in turn eliminate the special property tax assessment that effectively penalizes property owners for unlawful actions on the part of tourists. It's not the residents driving the increased costs for these services, it's the tourists who make the personal choices that drive those costs. Fines are great revenue, and should go directly to support those services."
"Even better," he added, "those who do require rescue should not only be fined, but, should also be presented with a bill for the full cost of their rescue. Ignorance, nor arrogance, should be an excuse to expect such services for free, certainly not considering such personal choices were made unlawfully, but worse, put others at risk as well."
More ideas: Stephen Glass of Lower Grand Lagoon would place water faucets at each beach access. Marsha Barnhart of Upper Grand Lagoon would rope off all public access on double red days. Lar Faulk of Pelican Walk would pay for beach clean up, then charge the cost back to the violators. Lynn Lee of Gulf Highlands suggests tornado sirens, figuring that beachgoers tend to ignore the flags. "So focus on something that would help with a different safety issue," she said.
Marie Hansen of Bahama Beach wants to do a trade. "City keeps the revenue and allows locals free access to the pier." Donna Hampton favors drones. "Gulf Coast State College uses a grant from Emergency Response to build drones that rescue people from the Gulf," she said. Deena Sprayberry of Summerwood wants "more signs at entrances to the beach stating what the flags mean and that there is a fine on double red flag days. People should still be able to enjoy sitting on the beach if they desire."
Finally, a comment from a Bid-a-Wee resident who wishes (for some reason) to remain anonymous: "I'd spend the money on brain transplants for all the fools who put other lives in danger by disregarding the rules. And to save money, I'd have the surgeon skip giving them an anesthetic."
Peter Fischetti is a retired journalist living in Panama City Beach.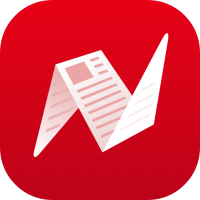 This is original content from NewsBreak's Creator Program. Join today to publish and share your own content.