By Peter Fischetti
If you gained weight during the pandemic, you're hardly alone. According to a study by the American Psychological Association, 61 percent of Americans have gained weight since the outbreak, and 10 percent reported they gained more than 50 pounds.
Why the increase? Well, you could claim that your scale wasn't working correctly, but I couldn't find any evidence of a big surge in returned scales.
No, we'll have to blame the usual suspects. Gyms were closed for months, the National Institute of Health estimated that drinking alcohol rose 60 percent, and working from home made it so much easier to deal with the emotional stress of the pandemic by relying on snacks and comfort food.
That's what happened to me. I got so heavy I had to limit shopping to stores that had double-door entries. And to see how much weight I gained, I drove to the truck scales on Interstate 10.
OK, a slight exaggeration. But with most of us stuck indoors, what was the incentive to stay slim? Weddings were postponed, so I didn't have to worry about how I looked on the conga line. Beaches were closed, so no one would stare at me and my ill-fitting Speedos. And no embarrassing moments in the doctor's office when the nurse told me to breathe in and I had to tell her I already was.
It wasn't always like that. Before the pandemic, I worked for Frankie's Fix-a-Flat, lifting and holding vehicles off the ground for 10 minutes so Frankie could change the tires. My gym, Fitness 360, was so impressed by my strength they started a Go Buff Me page, raising money to finance training for the Mr. Senile body-building competition in upper Defuniak Springs.
Then came the pandemic. The competition was cancelled, and my disappointment showed. I checked out of the Defuniak Hotel and Car Wash, and hurled my Jeep across the parking lot. Fortunately, I have collision insurance and there was an Uber guy to drive me back to the beach.
Like most of you, the pandemic made me a prisoner in my own home. Social distancing didn't apply to refrigerators and snack shelves, so I spent day and night eating. My only exercise was flossing, and while I was getting fat, I did feel my teeth getting stronger.
Finally, Fitness 360 reopened and now I'm back shaping up. At the gym I met Cindy Stokes of Panama City Beach, who put on about 15 pounds during the pandemic even though she works at the front desk and is a personal trainer at Fitness 360. She gained the weight during the two months the gym was closed. "I had more down time, I was bored and I snacked a lot," she said. Working out has turned things around for Stokes, 44, who is now at her desired weight of about 118 pounds.
I also met Joe Blondell, who with his wife, Emi, purchased the gym in April 2019. At the time it was a "fixer upper," he said, with a declining membership and less than stellar reputation. As a manager of gyms in Miami, he had doubled revenue and was on the way to doing the same at Fitness 360. Then came Covid-19, and on March 20, 2020, the virus closed all gyms in Florida. It was just as well since the gym was "dead," he said, as fear of a pandemic spread.
The couple spent the next two months making improvements at the gym, from repairing the floor to fixing the leak in the sauna. Worn-out gym equipment was replaced, and "I spent a lot of time at Home Depot," he said. "But we were stretched (financially) and weren't sure we w
ould even reopen."
But they did, on May 18. And while limited to 50 percent of capacity and social distancing, the gym recovered, with increases in membership every month since. In fact, membership has risen from 1,100 when Blondell purchased the gym, to 2,300 today. One of the keys to that growth, he said, has been his presence at the gym. He's there seven days a week, including time working out with the customers and playing on the two racquetball courts. Emi is also on hand regularly to help out.
They're fortunate; 15 percent of gyms closed permanently during the first nine months of the virus, and the industry lost $15 billion in revenue, according to a report on Bloomburg.com. And I'm fortunate to resume my training to compete later this year against other senile people.
Peter Fischetti is a retired journalist from Southern California. He lives in Panama City Beach FL.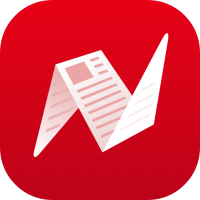 This is original content from NewsBreak's Creator Program. Join today to publish and share your own content.