By Peter Fischetti
God must love pickleball. Well, at least a little.
While the weather forecast over the weekend almost guaranteed heavy rain, the initial Panhandle Pickleball Turtlement benefiting sea turtles and other marine mammals was not cancelled. Instead, the 47 players were advised to report as scheduled for their matches at Lyndell courts in Panama City Beach.
Oh yes, the rains came, but so did a team of volunteer squeegee specialists who ended up spending almost as much time on the four courts as the players. On both days organizers were in a pickle (so to speak) as the players, who came from as far away as Ohio to participate, patiently waited for help from above. Fortunately, the Senior Center adjacent to the courts remained open over the weekend to allow players and volunteers to use the restrooms.
Several times, just when everyone was about to give up, God would open a giant umbrella, encouraging the squeegee squad to reappear. Now and then, the sun would tease the players, but it never stayed for long.
"Florida weather," someone mumbled.
On Saturday morning, the weather cooperated enough to complete the Women's Doubles tournament, with Terry Shumann and Susan Perkins of Newnan GA taking the top prize. In the afternoon, rain played havoc with the Men's Doubles reaching the finals before that match was postponed until Sunday, but couldn't be played. The Mixed Doubles tournament ended after only a few matches were completed.
Still, said Bill Caravello, who organized the event, "Everyone had a great time. They were just disappointed they couldn't play more." He plans to hold another tournament in the fall, with matches over three days to allow more players.
Caravello noted that the city added two courts last year, and with four courts a tournament could be played. "We're hoping to get more," he said, to allow more players. Twenty players were on the waiting list this time.
Among the visitors were Panama City Beach Council Members Phil Chester and Paul Casto. Chester agreed with Caravello. "It was a great event, hope to expand the event in the future.Thanks to Bill for all the hard work."
But the real winners were those sea turtles and marine mammals that the Gulf World Marine Institute rescues and rehabilitates. After expenses, the event raised about $1,200 for the institute, according to Secret Holmes, its director. The funds will go directly into the park for animal care, she said, adding, "We have about 20 turtles right now."
She admitted to not knowing much about pickleball before the tournament, but said she is now "very intrigued." And would Gulf World like to do it again? "Absolutely, we'd be honored. Maybe by then I'll be playing pickleball."
And maybe by then, God will like the sport enough to clear the skies.
Peter Fischetti is a retired journalist from Southern California, which he hopes you won't hold against him. He lives in Panama City Beach.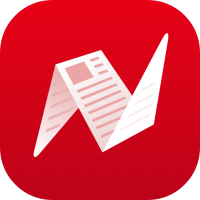 Women pickleball players compete in Doubles tournament Saturday before the rains came. / Peter Fischetti
The Squeegee Squad dry the courts for about the 10th time on Sunday. / Peter Fischetti
Turtlement organizer Bill Caravello with finalists in the Women's Doubles competition. The winners, to Caravello's left, are Terry Shumann and Susan Perkins. / Dianne Caravello
Players wait for the rain to stop during Sunday's matches. / Peter Fischetti