The Texas Hill Country is truly magical and home to over 100 wineries and vineyards. Fredericksburg proves to be a one stop shop for great wine, shopping, dining and peach picking at the center of it all. 
Credit: @mellowyellowpay
With wine production in Fredericksburg that dates back to the original settlers who used the native mustang grape to produce wines, you are sure to be delightfully surprised by the taste of the delicious wine options and picturesque views. 
You can visit a combination of wineries on your own or book a wine tour! Many companies offer full day wine tours, half day wine tours and even private tours. You can also hop on the 290 Wine Shuttle to skip the planning but see all the great spots!
#1: Das Peach Haus
Fischer's & Wieser's Das Peach Haus was my favorite wine tasting spot we visited the entire trip! 🙌🏻
Located off Highway 87 in Fredericksburg, you will find an hidden oasis complete with lily pads, seating by their pond with beautiful trees surrounding it, and of course customizable wine tasting through their card activated wine taps. 
Count on a beautiful view, kind greetings when you arrive, and homegrown peach preserves and sauces available to purchase. 
Credit: @bymellowyellowpay
I thought that it was really neat being able to use a prepaid card to pick and choose the wines you wanted to taste. Be sure to get the Blueberry Moscato. 
Credit: @mellowyellowpay
#2: Grape Creek Vineyards
Grape Creek Vineyards was like being in Tuscany but here in Texas. Not only is it a truly stunning property, but the wine tastings begin at only $25 a person and the staff is so wonderful!
Credit: @mellowyellowpay
With walk-ins welcome we took a chance on showing up around noon on a Sunday. Instead of telling us to hit the road because they were clearly packed, they let us know we could come back at 2:00 pm and helped to kindly accommodate us.
Credit: @mellowyellowpay
They also have a wine tasting room on Main if you end up strolling through the shops, but we opted for the vineyards. 
#3: Lincoln Street
Not to be dramatic but I will never forget the sandwich I ate at The Lincoln Street Wine Market. We were looking to get out of the heat and eat something while enjoying a bit more lowkey wine tasting. 
.
Credit: @bymellowyellowpay
They did not disappoint. We ordered a customized spread with different cheeses, ordives, fruit, bread and two delicious sandwiches for four of us to share. The pesto was absolutely to die for. 
Credit: @mellowyellowpay
I would go back for the food, the incredibly kind staff and to get out of the more well-known places during busier hours.
#4: Wildseed Farms 
Wildseed Farms is actually a beautiful wildflower farm stocked with local preserves, a butterfly garden and of course wine tasting. You can enjoy live music while walking the trails and see a colorful array of wildflowers. 
Credit: @bymellowyellowpay
My favorite part of this spot was that it has lots of room to spread out, making you less packed with other people. 
Credit: @mellowyellowpay
Even if you are interested in drinking, Wildseed Farms is a really nice spot to visit during your Fredericksburg trip.
#5: Southold Farm + Cellar
Although I didn't get to visit Southold Farm + Cellar yet, it is definitely on my list for my next Fredericksburg trip for one reason….the view. 
Credit: @thekitchenatsouthold
Arguably this place looks like it might have the best views of the Texas Hill Country in terms of wineries and a dinner course alongside a beautiful sunset through their restaurant. 
You WILL need a reservation here, and I recommend trying to make one for every place you plan to visit. It is busy on the weekends in Fredericksburg, for good reason.
Do you have a favorite Texas Hill Country winery? Tell me below! 👇🏼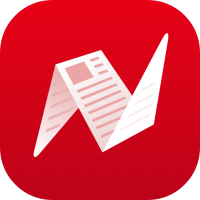 This is original content from NewsBreak's Creator Program. Join today to publish and share your own content.