PLYMOUTH, MN - The Plymouth City Council chose an opt-in approach to organics collection following a recommendation from the Environmental Quality Committee. All licensed waste carriers in Plymouth must begin offering curbside organics collection in 2022.
Residents can separate food scraps, food-soaked papers, and certified compostable products (except yard waste) into a separate organics collection receptacle, similar to how they do with standard curbside recycling.
Licensed garbage haulers will collect and compost organic items at the curb.
The city has no control over how haulers charge for garbage, yard waste, or organics collection. Residents are invited to contact their waste hauler in 2022 to inquire about optional organics collection services and pricing.
Household Waste Reduction
In Hennepin County, organic materials — food scraps, food-soiled paper goods, and certified compostable products – account for more than 25% of waste by weight.
Residents can recycle organics to help minimize trash, manage waste responsibly, and conserve resources. When organic waste is diverted from landfills and composted, it produces an organic-rich soil amendment that can be utilized to improve soils, minimize soil erosion and runoff, and trap carbon dioxide for climate protection.
Backyard Composting
As an alternative to curbside organics recycling, the city's backyard composting law allows residents to compost yard debris, leaves, weeds, wood chips, small twigs, evergreen cones and needles, garden waste, uncooked food, and vegetable scraps.
"Composting is nature's way of recycling, and it's easy for residents to compost in their backyards," said Engineering Services Manager Chris McKenzie.
Compost from the backyard can be used as a natural mulch, source of plant nutrients, potting medium, or soil supplement to increase texture and water retention.
Defining Organics
While organic materials are similar in nature, they are collected differently for backyard composting and curbside collection (backyard composting excludes some items to avoid attracting animals and pests).
Residents should call local waste haulers for a list of acceptable goods for curbside collection. Organics recycling often includes the following items:
All foods: fruits and vegetables, meat, fish, and bones, dairy products, eggs and eggshells, pasta, bread, beans, and rice, as well as nuts and shells.
Certified compostable products: Compostable paper and cups, plates, bowls, cutlery, and containers; search for the BPI mark or the term "compostable" on certified products.
Other biodegradable home items: Coffee grounds and filters, cotton balls and paper swabs, houseplant trimmings, tea bags, wooden chopsticks, popsicle sticks, and toothpicks.
Additional resources to assist in the reduction of organic waste can be found at plymouthmn.gov/organics.
A list of licensed haulers in Plymouth can be found at plymouthmn.gov/garbagehaulers.
Contact recycling@plymouthmn.gov if you have any questions regarding the program.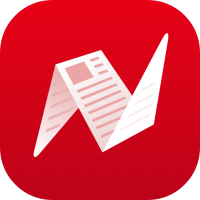 This is original content from NewsBreak's Creator Program. Join today to publish and share your own content.