PLYMOUTH, MN - The Four Seasons Mall site has been purchased by the City of Plymouth to encourage development after sitting vacant for more than a decade, with many starts and ends in proposed developments.
The $6.7 million purchase was completed at the end of June, with plans to facilitate redevelopment by soliciting project proposals and selling the land to a developer.
By the time of publication, City Council was scheduled to consider authorizing a Request for Proposal (RFP) document, which solicits project plans from developers, at the end of August. The city anticipates receiving project ideas by Thursday, October 28.
After that, the council might assess bids and select a plan and developer by early 2022.
"The city has taken a proactive approach due to the site's development challenges, which include poor soil and a shallow water table," Plymouth Economic Development Manager Danette Parr stated. "This location is a gateway to our community, and we want to ensure that we get the \sright project that fits into the neighborhood."
The property has been designed for mixed-use construction. According to Parr, successful rehabilitation of the property will most likely feature commercial and residential facilities such as retail, restaurants, and multi-family housing.
"We want to facilitate the best use of the site that is compatible with the adjacent community and the city as a whole," Parr said. "We want to ensure that it's done right, and purchasing the property allows us that control."
The site is also expected to house a central hub for Plymouth Metrolink, the city's public transportation system, such as a park and ride component.
The city requests that developers offer community involvement plans to garner feedback on possible developments as part of the RFP.
The city has put up a web page for individuals who wish to stay up to date on site happenings, which will include information regarding community engagement as it becomes available.
For additional information, go to plymouthmn.gov/fourseasons.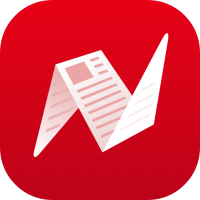 This is original content from NewsBreak's Creator Program. Join today to publish and share your own content.