PLYMOUTH, MN - Hello, Plein Air Artists of Plymouth! The City of Plymouth will hold the new fall event 'Brushes on the Boardwalk' on Sunday, September 19, from 2-5 p.m. at the Northwest Greenway Pavilion, 5250 Peony Lane. This event allows residents to enjoy a hands-on interactive art experience outside.
Brushes on the Boardwalk will be a free public event, and the City invites everyone to attend as it celebrates art and nature along with the greenway space.
The Northwest Greenway Pavilion provides scenic views of the marsh and local fauna. It's also an ideal location for plein air painting, with spots available along the boardwalk and near the Pavilion space early on Sunday morning.
The City hopes to feature your work for public viewing (both as your painting and have a small display with your contact information).
There will be plein-air painting demonstrations, family art activities, live music, and a food truck at the new event. Attendees should bring cash to purchase meals from the food truck.
The Plymouth Arts Fair is billed as the City's annual festival of the arts. However, due to ongoing renovations at the PCC, this year's Arts Fair will not take place. Check back in 2022 for event updates. Brushes on the Boardwalk is a new format in a one-of-a-kind setting inspired by the autumn show.
Despite the fact that this is the City's first time, Alyssa Fram, the City of Plymouth's Recreation Supervisor for Arts and Active Adults, anticipates a good turnout, with 200-300 people expected to attend.
If you'd like to come and paint before and during the event, please email Alyssa Fram so she can make sure there's enough space.
For more information, please contact:  
Alyssa Fram | Recreation Supervisor (Arts & Active Adults)
City of Plymouth
afram@plymouthmn.gov
3400 Plymouth Boulevard
Plymouth, MN  55447
Phone: 763.509.5225 - Fax: 763.509.5207
www.plymouthmn.gov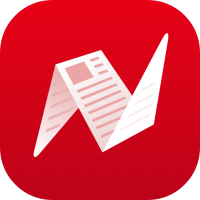 This is original content from NewsBreak's Creator Program. Join today to publish and share your own content.