PLYMOUTH, MN - The 2020 census results have been revealed, including information that will be utilized for future redistricting. Data released in August revealed population counts, including a total of 81,026 in the City of Plymouth, a 13 percent increase over the 2010 census.
The census, which occurs every ten years, is critical for obtaining demographic data and has far-reaching implications for public policy, including funding for infrastructure, planning for public amenities, and political representation. Since the spring, the U.S. Census Bureau has been releasing 2020 census data in stages.
The Census Bureau announced more operational quality measures for the 2020 Census on May 28, 2021. These metrics, which include information on occupied and vacant housing units as well as the size of inhabited units, provide more insight into how housing units were counted.
The Bureau provided the redistricting data to the states and the public on August 12, 2021. States may use these statistics to redraw congressional, legislative, and local district borders.
The data, however, is in a format that necessitates further handling and software to extract recognizable tables. Delays caused by COVID-19 and prioritizing the distribution of apportionment results pushed back our original redistricting data delivery timetable.
Minnesota's congressional districts, Minnesota Senate and House districts, and Metropolitan Council districts are all redistricted by the state legislature. Other election districts, as well as reestablishing precinct boundaries, are redistricted by the City of Plymouth. As further information on redistricting becomes available, it will be shared.
For more information on the 2020 census, go to 2020census.gov.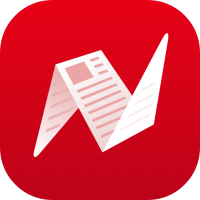 This is original content from NewsBreak's Creator Program. Join today to publish and share your own content.