EDEN PRAIRIE, MN - The Eden Prairie Art Center's aim is to improve the quality of life and inspire creativity in our community by giving arts access to individuals of all ages and abilities. The City offers September through October programming at the Eden Prairie Art Center for citizens of all ages.
Kids Night Out (Your Night Off!) – Clay Candy Jar
Program for youth ages 5+
Through the fabrication of a delightful candy jar, you will get an understanding of clay. Learners receive hand-building and color underglazing techniques while creating a food-safe container for delectable snacks.
Saturday, September 18, 2021
5–8 p.m.
Click here to learn more and sign up.
Beginning Watercolor and Beyond
Program for Teen/Adult Ages 15+
This friendly session is ideal for people new to watercolor painting or for those looking to brush up on their skills after a period away from the brush. Instructor-led demos take participants step by step through the process of painting land, water, winterscapes, florals, and wildlife in order to assist them with technique while they work on their own paintings. Furthermore, in-class exercises involve paint mixing and the use of diverse materials such as salt, rice paper, masking, and palette knives to achieve desired effects.
Wednesdays, September 15 – October 13
6:30–9 p.m.
Click here to learn more and sign up.
Art at the Senior Center - Fused Glass Suncatcher or Bowl
Program for Teens Ages 13–16
Make a colorful suncatcher or tiny bowl to demonstrate the brilliance and light-capturing properties of glass. To explain the fundamentals of fused glass, the instructor guides each participant through the enjoyable and satisfying process of creating and building pre-cut glass on a clear foundation.
Thursday, October 7
10 a.m.–noon
Click here to learn more and sign up.
Art at the Senior Center - Learn to Paint
Program for Adult Ages 18+
This is an excellent opportunity for people who have always desired to paint to learn the fundamentals in a quiet and friendly environment. Demonstrations conducted by the instructor walk participants through the process of painting a still life or landscape using acrylic on a canvas board.
Thursday, September 2
10 a.m.–noon
Click here to learn more and sign up.
More fascinating programs are available at edenprairie.org/Recreation.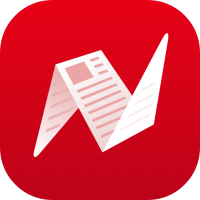 This is original content from NewsBreak's Creator Program. Join today to publish and share your own content.