ST. PAUL, MN - Minnesota farmers are encouraged to participate in the Minnesota Department of Agriculture's annual pesticide and fertilizer survey. The research this year will concentrate on best management practices, or, BMPs for corn and soybean producers.
Due to COVID-19, the survey will be distributed this year, with a follow-up phone call for non-respondents. The data assists the MDA in tracking awareness, adoption, and application of BMPs for nitrogen and pesticides and providing recommendations to education and research activities.
The mailed survey is being distributed recently to the 7,600 Minnesota farmers who have been chosen for this research. Farmers who have not submitted their questionnaires by mail will be called in mid-September.
The USDA National Agriculture Statistics Service conducts the survey for the MDA from its regional offices in Missouri.
Farmers can find the pesticide survey here.
The fertilizer survey can be found here.
Each year, farmers in Minnesota who raise maize, soybeans, wheat, or hay are asked to complete a pesticide and fertilizer use report. The MDA conducts the annual surveys in collaboration with the National Agriculture Statistics Service (NASS), based in Missouri.
This phone survey is entirely voluntary, and no personal information is requested. Pesticide use surveys for the entire state began in 2005, and they were expanded to include fertilizers in 2009. The information assists us in tracking the usage of agricultural pesticides on Minnesota farms.
If you have any questions concerning the MDA's yearly survey, or if you want to see the findings of previous surveys, go to www.mda.state.mn.us/pesticidefertilizersurveys. Producers can also call the Minnesota Department of Agriculture from 7 a.m. to 9 p.m., Monday through Saturday, at 651-261-1993.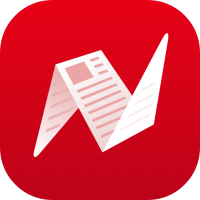 This is original content from NewsBreak's Creator Program. Join today to publish and share your own content.