WOODLAND, MN - Woodland has a total area of .8 square miles, 3.6 miles of public roadways, and 5.9 miles of Lake Minnetonka beachfront. According to the 2017 Metropolitan Council estimation, Woodland has a population of 462 people. In Hennepin County, The City is one of the smallest districts.
As early as 1853, there were reports of tourists, and the first residence was erected in 1857. A summer cottage was built on the coast of Lake Minnetonka in the 1870s, which was subsequently expanded to become a hotel.
Steamboats stopped to load and unload passengers at different piers around the Wayzata Bay shoreline, home to a small boatyard. South of the city was a railroad and subsequently a streetcar route.
The Maplewood Road streetcar depot still remains. In 1890, bigger vacation houses began to develop along the beaches. Transition to year-round living took place between 1920 and 1930, either by winterizing cottages or new buildings.
Two prominent and historic locations are Maplewoods and Groveland Homeowners Association in Woodland's history. Maplewoods began to be utilized as a summer house by several Minneapolis families in the late nineteenth century. It was platted for the first time in 1882. Nearly the whole beachfront had been built by 1889, with vacation homes of varying sizes lining the shore. The inside took a lot longer to create than the outside. Starting around 1935, the Maplewoods region progressively shifted from a summer-only community to one with year-round inhabitants.
There is also a Methodist Lakeside Assembly in Woodland, known as the "Groveland Homeowners Association". Devoted Methodists founded the Methodist Lakeside Assembly in 1902 with the help of a small number of dedicated individuals. For the Groveland Homeowners Association, the general goal and plan of operation are to promote mutual religious, moral, literary, and social culture.
Maplewoods, Groveland Homeowners Association, and adjacent properties joined together in 1948 to form what is now known as the City of Woodland, which was officially incorporated in 1949. The priority objective for each of them was maintaining the unique and charming residential character of their individual neighborhoods.
The Village of Maplewoods was the original name. When Woodland became a village in 1949, it was renamed a city the following year. In the compound term, the "wood" from Maplewoods and the "land" from Groveland were combined into one word. People from both communities have benefited from the merger of these two long-established areas.
Read more on
Home.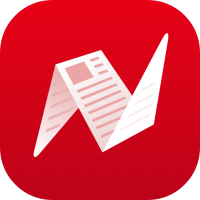 This is original content from NewsBreak's Creator Program. Join today to publish and share your own content.