MINNEAPOLIS, MN - The pandemic has raised several questions about how Minnesotans are affected by local, state, and federal workplace rules. It's time to obtain answers at the 'BACK TO SCHOOL – BACK TO WORK!' Webinar on Tuesday, September 21, 2021, from 10 a.m. to 11 a.m. CDT.
Many local, state, and federal labor laws will directly impact the lives of millions of Minnesotans as Minnesota students return to school and parents return to work. However, many Minnesota workers and business owners find it challenging to keep up with the different legal obligations at the local, state, and federal levels.
For instance, are you aware of significant forthcoming changes to Minnesota legislation concerning paid break time for nursing mothers? Also, did you know that some federal restrictions on the number of hours some teenagers can work vary based on the time of year? The adjustments to the State's nursing mother rules will take effect on January 1, 2022, while revisions to the adolescent worker hours restrictions will take effect on Labor Day each year. So there is no better time than the present to brush up on these provisions.
SIX AGENCIES, ONE WEBINAR, TONS OF ANSWERS! Meet and learn from specialists from the following participating organizations:
City of Minneapolis
City of St. Paul
City of Duluth
Office of the Minnesota Attorney General
Minnesota Department of Labor & Industry
U.S. Department of Labor – Wage & Hour Division
However, the webinar will also address other critical topics, particularly as people "return to work" during a pandemic: "As an employee, am I entitled to sick pay?" Which municipal, State, or federal minimum wage should I pay my employees as a business owner?' What do I need to know about the new wage theft statute in the State? In a nutshell, it's past time to dispel the veil and obtain some answers.
Register ahead of time on Eventbrite.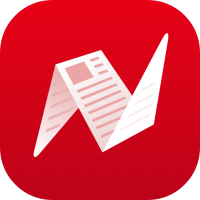 This is original content from NewsBreak's Creator Program. Join today to publish and share your own content.