MORRIS, MN - The Morris University is located in the Anishinaabe (Ojibwe), Dakota, and Lakota (Sioux). As a Native American residential school, the facility was established as early as 1887. To ensure that American Indian students would be accepted on equal terms with other students and tuition-free in 1909. The United States Bureau of Interior gave Minnesota ownership of the building and grounds of the boarding school.
As a result of this condition, the Minnesota State Legislature created the Morris campus of the University of Minnesota as a competitive, public liberal arts institution in 1959. In federal and state statutes, these activities are legally documented as well. More than 300 American Indian students now make up more than 20 percent of the Morris student residents.
Just 1-2 percent of four-year college students in Minnesota and across the US are Native Americans. As a Native American Serving Non-Tribal Institution, Morris is the only four-year institution in the upper Midwest that qualifies for the national title (where at least 10 percent of students are American Indian).
Morris College's American Indian students will graduate at a greater rate than the national average. Morris University also provides Native American and Indigenous Studies majors and minors and Anishinaabe language training.
Morris University offers a variety of cultural programs as well as academic ones. It is strongly recommended that students engage in events such as the Native American Heritage Month celebration and the CNIA Powwow, held every year during the World Touch Cultural Heritage Week.
At the New Student Orientation welcoming ceremony and Commencement ceremony, a traditional drum ensemble performs a song in honor of all Morris students.
"The legal and moral legacy reflected in Morris's campus history shapes our institutional mission today. The University of Minnesota, Morris is tied inextricably to the land, to the previous educational institutions that have resided here, and to all the peoples who have called this place home."—Chancellor Jacqueline R. Johnson, August 22, 2012, in a field hearing of the US Senate Committee on Health, Education, Labor and Pensions (HELP)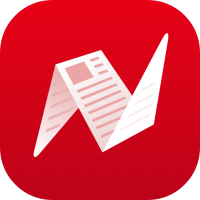 This is original content from NewsBreak's Creator Program. Join today to publish and share your own content.