MENDOTA HEIGHTS, MN - All oak species (Quercus) in Minnesota are vulnerable to oak wilt, a lethal tree disease. There are two ways of oak wilt spreads. Sap beetles transfer the infection from fungal spore mats of diseased trees to healthy trees and root transplants that allow the disease to spread underground.
It's caused by a non-native, invasive fungus named Bretziella fagacearum. As the fungus pollutes the vessels of oaks that carry water through the tree, the tree finally dies.
The pathogen that causes oak wilt may infect all oak species. In contrast, individuals in the red oak group (leaves with pointed lobes) succumb to the disease more rapidly, around two months after the infection has occurred. When infected, bur oaks will die between one to seven years, whereas white oaks will die within one to twenty years.
Oak wilt symptoms you need to be aware of:
In mid-summer, leaves begin to drop rapidly.
Spread of leaf wilt near the canopy's edge.
Approximately one-half of diseased red oak trees grow fungal mats and pressure pads under the tree's bark, causing the bark to fracture in many circumstances.
How to prevent the spreads:
The High-Risk Zone (April 1 – July 15) is when live oaks must not be pruned, chopped, or removed. With highly mild spring temperatures, the High-Risk Zone could arrive early in the year. During the Low-Risk Zone (July 16 – November 1), only you can chop or remove dangerous oak trees.
Remove or prune trees outside the Safe Zone (November 1 – April 15). Immediately apply water-based paint or shellac to the cuts and outer sapwood of a stump to protect it.
Never transfer logs or fuel from oak wilt regions to non-wilt zones.
Infected wood should be disposed of or contained correctly. Debarking the trunk, burying portions of the trunk or branches, cutting the logs into firewood, and stacking them to allow for drying are all available options. Firewood and chopped branches should be covered with 4-6 millimeter transparent plastic and sealed at the ground line during the High and Low-Risk Zones.
# Tips101: A skilled arborist can inject fungicides into valuable trees for you.
As a result, the means of control vary greatly depending on the location. Cutting the roots to a depth of five feet or more is one technique of controlling sick trees (using a vibratory plow, trenching machine, or similar equipment).
Contact Krista Spreiter, Natural Resources Technician, at 651-255-1123 or email at kristas@mendota-heights.com if you have oak wilt in your region.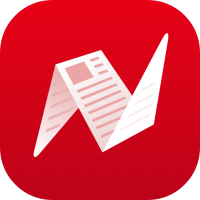 This is original content from NewsBreak's Creator Program. Join today to publish and share your own content.