ST. PAUL, MN - A new month is coming, a new journey and discovery will also follow. Minnesota Department of Natural Resources will be welcoming the month of September with you through several new programs. Find out what they are here!
1) Volunteer Stewardship Project: Buckthorn Pull (Sept. 12, 2021, From Duluth on MN Hwy 61 N on Lester River Rd (Co Rd 12) for 3.4 miles. Park in lot on E. on 1 p.m. to 5 p.m.)
Moose Mountain SNA requires volunteers to assist in eradicating invasive species. Today's duty is to remove juvenile buckthorn, a plant that invades forest regions and outcompetes local species, from the ground. In situations where it is impossible to maintain a 6-foot social distance, face coverings are mandatory.
2) Fall Color Hike (Sept. 12, 2021, From Duluth on MN Hwy 61 N on Lester River Rd (Co Rd 12) for 3.4 miles. Park in lot on E. from 1 p.m. to 2:30 p.m.)
Join Moose Mountain SNA's volunteer site steward for a family-friendly trek to see the fall colors. Walking shoes, water, and a camera are recommended for the hour and a half you will spend on-site.
3) Self-guided Bioblitz 2021 (Sept. 13, 2021, to Sept. 27, 2021, From Lutsen 1.5 miles S on MN Hwy 61, then 0.75 mile N on Co Hwy 5 (Ski Hill Rd). Park on E then take ski trail E into site.)
This summer, why not take part in community science and enjoy the outdoors? Bioblitz at Lutsen SNA, a self-guided event, maybe just the thing for you! Join the Lutsen SNA Self-guided Bioblitz 2021 project on iNaturalist and read the journal posts, including event updates, instructions, and suggestions, before visiting the site to participate in the event.
4) Volunteer Stewardship Day (Sept. 25, 2021, From Saint Paul 18 miles SE on US Hwy 61, then 1 mile N on MN 95, then 2 miles E on Co Rd 78 (110th St), then 0.5 mi N on Nyberg Ave. Park at a dead end. on 10 a.m. to 2 p.m.)
The Lost Valley Prairie SNA is a magnificent bedrock prairie home to several plant and animal species. Find and remove invasive species with the Lost Valley Prairie Site Stewards.
Note to volunteer programs: Registration is needed in advance, and the event will have a maximum of 25 participants. Please contact Arika Preas at arika.preas@state.mn.us to register.
Visit
Home for detailed information regarding each program and more about Minnesota natural resources.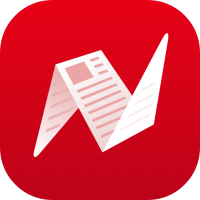 This is original content from NewsBreak's Creator Program. Join today to publish and share your own content.