ST. PAUL, MN - The COVID-19 outbreak forced the Minnesota Department of Employment and Economic Development, or DEED, to rethink how they serve their consumers.
DEED discovered during the last eighteen months at State Services for the Blind (SSB) and Vocational Rehabilitation Services (VRS) that not only can many of their services be offered remotely, but that they frequently enhance when delivered remotely since physical barriers are removed.
However, DEED recognizes the importance of in-person services, particularly when closing the digital divide.
The Hybrid Approach of SSB
State Services for the Blind's "we come to you" philosophy has not changed since the epidemic. Still, it was hastened as DEED learned to adapt to its customers' needs, ranging from independence to employment. DEED's hybrid service approach is built around the customer's needs and informed choice, whether in the home, community, or virtual environment.
In terms of adaptation, SSB's Senior Services Unit was one of the first government units in Minnesota to reintroduce in-person services this April.
VRS's New Service Model
VRS has also adapted to the pandemic's changing landscape. DEED is pleased to report that its services are now more accessible to clients than ever before.
There is no waiting list for new DEED customers, and VRS can serve individuals with one or more functional restrictions. VRS has also resumed in-person services at VRS, onsite or offsite by appointment only. DEED will continue to provide virtual or remote services if the individual served prefers.
VRS's objective is to assist disabled kids and adults in pursuing competitive, integrated jobs. And with this in mind, DEED intends to adjust its approach to a more person-centred service model as they remove service barriers.
Along with DEED participants, DEED will continue to collaborate with businesses to improve job matching for VRS's talented pool of job seekers.
While nearly half of disabled Minnesotans are employed, the figure pales compared to the 85 percent employment rate for non-disabled Minnesotans. DEED is pleased to witness the effects of this new person-centered approach to services at SSB and VRS and to make a significant impact in the lives of Minnesotans with disabilities.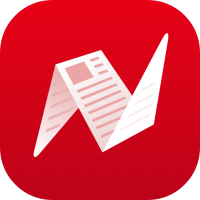 This is original content from NewsBreak's Creator Program. Join today to publish and share your own content.