ST. PAUL, MN - An allocation from the Minnesota State Legislature funds the Community Solutions for Healthy Child Development Grant Program. The program aims to improve child development outcomes for children of color and American Indians from prenatal through grade three, as well as their families.
Early childhood systems reform efforts of the Minnesota Department of Human Services include but are not limited to the following goals: early learning, health and well-being, economic stability, safe, stable relationships, and supportive settings. Eliminate race-based health and development gaps among young people, starting with prenatal care and continuing through third-grade education.
To achieve these goals, the Community Solutions award program will support community-based solutions to problems that have been recognized by impacted communities.
Additionally, Minnesota has received an extra $750,000 in federal money from the Preschool Development Birth through Five Grant. Which will be used to finance Community Solutions projects that meet the same criteria as those specified in the RFP. From the fiscal year 2020 through the fiscal year 2023, the grant program will give about $1.75 million each year.
During the creation of the Community Solutions Request for Proposals (RFP), which was issued on December 9, 2019, and in selecting grantees, the Community Solutions Advisory Council provided advice to MDH. It will continue to do so in future phases of the grant program.
This year's Community Solutions Fund recipients have been announced by MDH, click here.
If you have any more questions regarding the program, you can contact Helen Jackson Lockett-El at 651-201-5801 or helen.jackson.lockett-el@state.mn.us.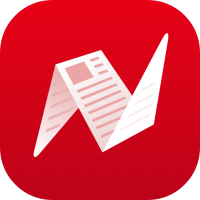 This is original content from NewsBreak's Creator Program. Join today to publish and share your own content.