APPLE VALLEY, MN - Reasonably the name "Wolverine" is very well-known to the broad society. Many assume that this animal is not real or just a superhero name. You are mistaken! Wolverine is, in fact, an animal that is very well preserved on this old earth. Interested in learning more about Wolverine? For sure, they will not turn into a human at the full moon huh!
Scientifically, the Wolverine is known as a "glutton" because of its voracious appetite. Wolverines are also described as being energetic, crafty, vicious, and filthy, among other things. Wolverine eats whatever they find. Most of the food that wolverines eat is dead animals and medium-sized mammals like squirrels, hares, skunks, and small birds.
In North America, Asia, and Europe, the Wolverine lives in cold northern woods and tundras. They love snow, where their big feet allow them to move quickly while restraining their prey. Wolverines are remarkably strong and ferocious for their size. Although not the best hunters, they have been known to kill animals as large as moose.
Among the weasel species, wolverines are the most robustly built. A mature caribou can be toppled by them, although they'd instead scavenge. There are very few creatures that can stand up to the fierce Wolverine. Even wolves and grizzly bears have been known to stay clear of their way, despite their size. Wolverines resemble a mix between a weasel and a bear in terms of their appearance. Certain local peoples know the wolverines as "skunk bears" because of their strong musk odor and bear-like appearance.
There are up to 400 square kilometers of territory for adult male wolverines. As they age, females tend to live in smaller regions (up to 200 square miles).
For their fur, wolverines were hunted to extinction in Minnesota in the early 1900s. If you encounter one in Minnesota today, it's likely a Canadian visitor. Arctic hunters favored wolverine fur for trimming their coat hoods because it did not accumulate frost.
Scientists are now working with the Wolverine Foundation to acquire an exact count of the wolverine population in southeast Alaska. Visit
The Wolverine Foundation - A non-profit organization comprised of wildlife scientists with a common interest in the wolverine.
for more information or donate some to save wolverines in need.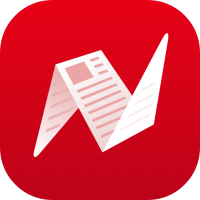 This is original content from NewsBreak's Creator Program. Join today to publish and share your own content.