LORETO, MN - Many people may not realize that a large portion of their waste is organic, a biodegradable material that comes from living things such as food and yard waste. Diverting organic matter from landfills is a crucial step towards a greener, more sustainable environment.
Randy's Environmental Services offers residents in Loretto the chance to participate in the Blue Bag Organics Curbside Composting System through Randy's. BBO, as it is widely known, is an effortless and inexpensive way to recycle kitchen trash, leftovers, rotten food, and even pizza boxes. Compost made from organic waste will be available at local garden centers in less than two months.
Municipal Solid Waste (MSW) is the residential, office, and retail waste that Americans create. MSW regularly process million of waste, and organic materials make up the majority of MSW's waste. Because some of this material, such as newspapers and cardboard, is being retrieved for recycling. And it cannot be composted. Suppose you can reduce food waste, reuse specific materials, and recycle nutrients through organic composting or any other method. In that case, you can sustainably manage organic materials.
Although certain organic materials are recycled and composted, many of them still wind up in landfills, which has a significant impact on the environment and the economy. It's possible to minimize greenhouse gas emissions by buying just what we'll really consume and by reducing the quantity of food we throw away.
As a result of the composting process, organic waste obtains a constant supply of oxygen. With oxygen, bacteria, and microorganisms that biodegrade, the materials proliferate and multiply more rapidly than without oxygen.
By participating in Blue Bag Organics program, you can help this world heal a little faster. In addition to the $5.75 per month residential recycling charge, BBO participation fees are included in the monthly Residential Recycling fee. Simply contact or email City Hall if you'd like to sign in at 763-479-4305 or mschneider@ci.loretto.mn.us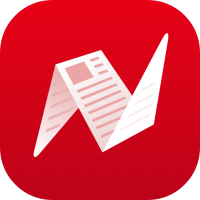 This is original content from NewsBreak's Creator Program. Join today to publish and share your own content.