MINNEAPOLIS, MN - There are more than 4,000 people employed by the City of Minneapolis. The City Hall is home to many of these people, although they also work at six other buildings throughout downtown. Residents and companies who engage with the City are often confused by this fact. As a result, workers had to go between buildings, sometimes multiple times each day, which was inefficient.
A new Public Service Building in downtown Minneapolis was approved by the Minneapolis City Council in July 2016. It would house City employees between City Hall and a new neighboring office building. Thus, the City would be able to provide a better level of service to the public, lower its total real estate footprint, and provide adequate space for the various demands of employees.
Many public advantages accrue as an outcome of this Public Service Building. The Public Service Building is conveniently located in the heart of Minneapolis. The Hennepin County Government Center is nearby, and public transit is readily available. The building has a warm and inviting atmosphere. You'll also find spaces for those with disabilities, plenty of natural light, and artwork inspired by a local community.
If you need assistance with any of the City's services, the Public Service Building is the place to go. As a customer of the City of Minneapolis' Service Center, you may expect to get individualized assistance from customer service agents, as well as the opportunity to meet with department officials for help with permits, licenses, fees, and other City services or payments.
You can explore more information about the building on
City of Minneapolis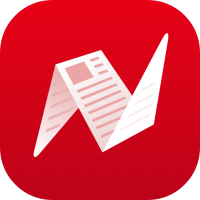 This is original content from NewsBreak's Creator Program. Join today to publish and share your own content.