COLUMBUS, MN - As part of a comprehensive plan, all cities in the seven-county metropolitan region work together with the Metropolitan Council. A comprehensive plan is created to determine the best idea to generate the community's property, rehabilitate older sections, and provide enough housing, roads, and sewers.
It is time to update Columbus' Comprehensive Plan, revised at least once every ten years. As per citizens' feedback, the Comprehensive Plan acts as a roadmap for attaining goals that are considered most essential. The Columbus City Staff has prepared a preliminary draft for the public's consideration. Please take advantage of this chance to share your ideas and opinions on Columbus' future growth and development.
The process of updating the Columbus Comprehensive Plan began in early 2017. In March 2017, the Planning Commission had a launch meeting. This discussion covered the general breadth of the plan, as well as the update's priority list. As part of community-wide land use and development study, the Planning Commission held sessions in July, August, and October. This gave an idea of what amount of growth was suitable in those areas.
To examine the proposal, a formal submission was made to the Metropolitan Council in December 2018. It was approved by them in Fall 2019. This plan's goals and policies are based on feedback from the community and city leadership.
Goals #1 Encourage and manage future expansion in the city following community values, small-town character, and long-term financial viability.
Goals #2 Achieve a balance between community character, environmental resources, and adaptability when developing diverse rural regions.
Goals #3 Use urban services effectively while managing suburban growth to bring homes, jobs, and a tax base to the community.
You can read in full detail about Columbus 2040 Comprehensive Plan on
WELCOME TO COLUMBUS!
. Please contact the Columbus City Offices at 651-464-3120 or Columbus' Public Communications Coordinator at
picoordinator@ci.columbusmn.us
if you have any questions about the project.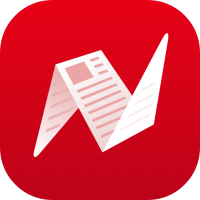 This is original content from NewsBreak's Creator Program. Join today to publish and share your own content.