COLUMBUS, MN - It is undeniable that animals coexist with us as humans. Some of them are made as pets, the rest are used as livestock, others are left wild. However, as a city that cares about the environment and animals, Columbus enforces several pet and livestock regulations.
Dogs are not required to have a license in Columbus. Dogs older than six months must be vaccinated with rabies, and their owners must have proof of the vaccine. Chapter 4 of the Municipal Code requires that all dogs be recognized appropriately. All animals must be restrained on your property by training, fence, or other restraints.
While the farm animals, a few regulations you should follow such as:
In the rural residential district, farm animals are allowed. Section 7A-804 of the City Code specifies that usual farm animals may be kept in the RR District, according to Minnesota Law.
Sanitation of animal buildings and outdoor runs of manure and feed residue should be done as needed. It is required that manure and feed residues be disposed of or composted in a way that does not produce smells or unsanitary conditions that affect neighboring properties.
Rodents and other pests will not be tempted to feed if it is stored in containers. Animals must have access to water on a regular basis.
Farms with 10 or more animal units are not allowed on plots smaller than 20 acres, as is rearing pigs or piglets.
According to 7A-806, Interim Use Permits and Residential Zone Businesses are subject to certain limitations.
Call 651-464-3120 to report any issues to Columbus City Hall. Learn more about the regulation on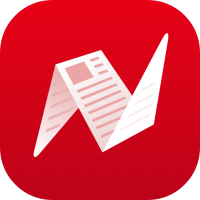 This is original content from NewsBreak's Creator Program. Join today to publish and share your own content.