MINNEAPOLIS, MN - A nail salon is a great place to go for self-care treatments. You may get pedicures, manicures, and other treatments there. If you're looking for a nail art salon in Minneapolis you've come to the correct place. We've got you covered with our list of the best nail salons in Minneapolis.
1. LaBella Mobile Nail Spa
Location: Minneapolis, MN 55407
LaBella Mobile Nail Spa first opened its doors in 2005. Labella's owner has 20 years of expertise in the salon and spa sector, and she has worked for some of the most famous spas.
This nail salon and spa began incorporating reflexology into their services nine years ago to improve the quality of their service. This cooperation made her nail salon is one of the first nail spas in the area to offer reflexology. The owner is an experienced expert with the experience, talents, and dedication to establish a superior mobile nail care spa unlike any other.
Natural nails, gel nails, shellac, rhinestone nail art, manicures, pedicures, and reflexology are among the services offered by Mobile Nail Spa. LaBella Mobile Nail Spa has worked with actresses and performers before and offers mobile manicures and pedicures to the cast.
Wanda Vision, American Beauty Star, Ant-Man 2, Avengers Infinity War
Boy Erased. That is a list of movies that have used the LaBella Mobile Nail Spa service.
2. Nailish spa
Location: 4706 Cedar Ave S Minneapolis, MN 55406
Nailish is a full-service nail salon and spa located in South Minneapolis, just one mile from north of Lake Nokomis. Nailish, officially opened in Spring 2019, offers guests a peaceful and pleasant environment where they can pamper themselves.
However, despite the risk of pandemics, no walk-ins are permitted. Face masks are also required to be worn at all times while in the salon. If you have any symptoms, stay at home and reschedule your visit. Appointments must be arranged in advance and can do through this website:
https://www.nailishspa.com/appointments
Or you also can make an appointment by phone call at 612-353-4337.
3. France Nails & Spa
Location: 5053 France Ave S Minneapolis, MN 55410
France started open the door as a nail technician more than five years ago. France Nails and Spa is an aesthetically focused nail salon that provides a wide range of services, including nail design, lash service, and waxing.
France believes that beautiful nails allow you to express your creativity and feel confident in your true self.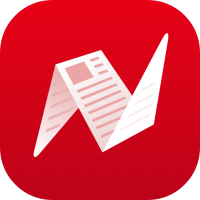 This is original content from NewsBreak's Creator Program. Join today to publish and share your own content.