MINNEAPOLIS, MN - Minnesota's west and southern region is home to remnants of the rolling and pancake-flat prairie that once covered North America. In less than 2-hour drive from the Twin Cities, you will be able to reach the vast flat prairie.

In some areas, you can witness the seasonal and colorful beauty of the prairie.

First, Blue Mounds State Park is a must-see for anyone to experience the region's rich landscape. There are numerous vantage points to see the spectacular quartzite cliffs and the herds of bison grazing in the park.

Keep your eyes open for the wildflowers as they appear in the meadows. The tallgrass prairie has various plants that can be found in the area, and the visitor center has information about the region.
The Brandenburg Gallery in Luverne features works by landscape photographer John Brandenburg, who has been capturing the beautiful prairies of Minnesota for more than 40 years.

Secondly, the Shooting Star State Trail runs through farmlands and remnants of Minnesota's tallgrass prairie. This famous ride follows Highway 56 and features various plants and animals, including the shooting starflower.

Thirdly, the Minnesota Prairie Wetlands Learning Center features numerous trails and acres of grassland ideal for bird-watching.

Lastly, Wilder Pageant offers a real-life experience of living on a prairie. Almost every weekend in July, a parade of horses pulls a creaking, covered wagon across the grounds of the Wilder Pageant, where the legacy of Laura hangs large.

The Laura Ingalls Wilder Museum features an extensive collection of old-timey artifacts and displays various newspaper articles and books related to the TV show.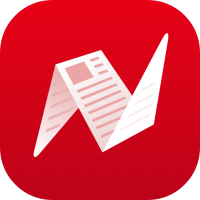 This is original content from NewsBreak's Creator Program. Join today to publish and share your own content.