ST. PAUL, MN - In his project It's Okay to Laugh, Jose Dominguez, a Twin Cities-based artist, paints the skyway windows above Robert Street with vibrant and vivid vinyl patterns of imaginary creatures. While the skyway system is dynamic, these figures capture it. People pass through it frequently, yet they always run into new folks.
Using exaggerated figures to play hide-and-seek with the public, Dominguez hopes to disrupt and break the daily ebb and flow across the skyway and on the streets underneath. Children's classics such as The Pink Panther inspire zany characters that emphasize the absurdity and comedy of everyday social interactions.
Before the pandemic, Dominguez had planned to install "It's Okay to Laugh" at the end of May, just days after Floyd's murder. Dominguez worked on murals honoring George Floyd and demanding justice. The installation was postponed.
In his own words, Dominguez says, "I believe this bright and playful installation still holds a purpose in bringing joy and healing to viewers. Although this tragedy has reminded us of the important work we need to do, and the pandemic has created uncertain times, it's natural to have moments where you laugh out loud, even if it seems out of place."
A special thanks go out to St. Paul's Public Works and Safety and Inspection departments, Ward 2 Councilmember Rebecca Noecker, CapitolRiver's Skyway Governance Advisory Committee, and the building owners of Pioneer Endicott and First National Bank for supporting this project.
Follow The M official website on
Jose Dominguez: It's Okay to Laugh
to read an interview with Curatorial Assistant Mia Laufer regarding Dominguez "It's Okay to Laugh" art project.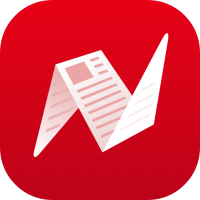 This is original content from NewsBreak's Creator Program. Join today to publish and share your own content.