WINONA, MN - Programs in Winona's Arts and Culture (WINONArts) stimulate economic growth while improving the community's quality of life for everybody. The City's Entrepreneurship and Outdoor Recreation activities, combined with these innovative efforts, are the three pillars that drive growth and assure livability.
WINONArts fills public spaces and parks with inexpensive and accessible creative events, integrates cultural and creative growth by networking and forming relationships with current creators, and leads the design and creation of a solid infrastructure for innovative development. With this plan, the city hopes to improve the quality of life for people, encourage economic growth, and enrich the artistic and cultural resources of the town.
For the whole community of Winona, this plan outlines long-term goals and recommends measures to accomplish them. As part of the planning process, we need to involve the community as a whole!
Assisting the Cultural Planning Group in the development of a city-wide arts and strategic culture plan. Winona's unique identity is a destination for the strength of its skills. As though you were looking at Winona as a living piece of art.
WINONArts is making unique experiences for various audiences by collaborating with the Fine Arts Commission and existing organizations and festivals. Building of Creative Hubs around the city, including a performing arts facility in the downtown area. All aspects of the art infrastructure, including WINONArts, are improving.
By incorporating creative aspects into future advancements and soliciting creative work, WINONArts is increasing the number of public art projects as a token to appreciate local artists.
Discover more on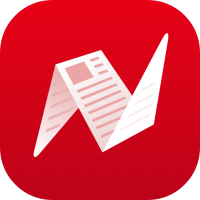 This is original content from NewsBreak's Creator Program. Join today to publish and share your own content.