APPLE VALLEY, MN - The Minnesota Zoo was founded in 1978 to bridge the gap between humans, animals, and the natural environment to conserve biodiversity. Modern displays allow tourists to interact with animals and their habitats, introducing them to various species from throughout the world. A variety of educational activities are offered at the Zoo and around the region, and internationally. In addition to protecting endangered species, conservation initiatives also help to conserve vital ecosystems.
Field Trip
Suppose you want to explore the Minnesota Zoo on your own or participate in one of many educational programs. In that case, you will be able to observe, learn and have fun. The exhibit areas and trails include Discovery Bay, Medtronic Minnesota Trail, Northern Trail, Russia's Grizzly Coast, Tropics Trail, and many others. For their new ticketing system, the Minnesota Zoo is presently working on a plan to allow teachers and youth groups to register for field trips, courses, and tours online.
ZOOMS STEM Design Challenge
This year's Flint Hills Resources ZOOMS STEM Design Challenge allows students to solve a real-world issue facing Zookeepers and workers at the Minnesota Zoo. It will need students to apply their scientific and math skills, creativity, problem-solving, and research abilities during the engineering design process to effectively address the problem and solve it.
In addition to a free workshop in September, registered teachers will have access to a curriculum design challenge, curriculum materials for in-person and digital learning, and continuous implementation assistance from Zoo education professionals throughout the school year. Please register for your class by Friday, November 12th, to be eligible to take part.
Show Us Your Mussels
Using digital media, Minnesota's middle and high school students teach the public about water quality effects on local mussels. The school groups who spread the word the most will get FREE field visits to the Minnesota Zoo. This includes transportation, admission, and parking, as well as interactive sessions with our Mussel Conservation experts as a reward. Mussel education staff at the Zoo provides support to participating schools, including professional development and access to resources and material and school visits.
Virtual Classes and Tours
These interactive virtual classes and tours are fun and engaging and provide an excellent opportunity to reinforce standards in your curriculum. Programs explore topics such as tropical rainforests, exhibit design, and ocean conservation.
In-Person Classes
Make the most of your trip by taking a Zoo lesson. Under the guidance of a Zoo naturalist, these engaging and hands-on experiences engage children in learning and fulfill state scientific requirements. All in-person sessions are 45 minutes long and are held at 9:30, 10:30, and 11:30 a.m. on Tuesday through Friday. If you would like to add these workshops to your Minnesota Zoo field trip, they will cost you $100 per session (up to 30 students).
Learning Corner
They've got something for everyone, whether you're a homeschooler or a teacher seeking new distance learning resources or a family looking for family fun. The Minnesota Zoo wants to help all Minnesotans by offering free materials highlighting some of Minnesota's greatest treasures - the animals! Bookmark this website and come back often to see what the team is up to!
Visit
Educators Page - Minnesota Zoo for more detailed information!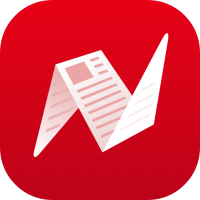 This is original content from NewsBreak's Creator Program. Join today to publish and share your own content.