NEW YORK MILLS, MN - There is only one Earth and a finite number of natural resources available to us. Due to the fact that fewer raw materials are used in the production process, recycling conserves natural resources. Using recycled materials to create new products uses significantly less energy compared to using virgin resources. Recycling also saves water, as most materials extraction and processing require water, and recycled materials require less processing than new ones.
In New York Mills, Otter Tail County Solid Waste has a recycling canister facility. They are currently located at the newly purchased facility at 118 N Main (County Government Center). Parking lots on Gilman Street and Tousley Avenue North are equipped with recycling bins.
Glass (except light bulbs, automotive glass, and porcelain) and plastic with a neck or spout can be dropped off here. No ice cream pails, margarine and whipped topping containers, and no plastic bags!
Aluminum, tin, newspaper/phone books, the glossy paper must be taken to a recycling center, such as the Perham site. White or pastel-colored paper/newsprint and corrugated cardboard. Neither tag board nor construction paper is acceptable.
Items not allowed at the canister site are collected annually at a Household Hazardous Waste Collection site. From 10:00 a.m. until 2:00 p.m on Friday, September 10, 2021, at the old County Building at 118 N Main Street, New York Mills, New York.
THIS COLLECTION IS ONLY FOR RESIDENTIAL USE.
A comprehensive list of approved goods may be obtained by contacting the Otter Tail County Solid Waste Department at 218-736-2161 or visiting their website.
As these are now located in a residential area, this is an excellent time to ask everyone to please help to keep the site clean and debris-free. DO NOT leave recyclables outside of the bins if they are complete. Please deposit items appropriately in the correct bins. Thank you for helping to maintain the beauty of New York Mills!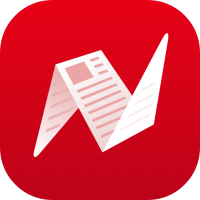 This is original content from NewsBreak's Creator Program. Join today to publish and share your own content.